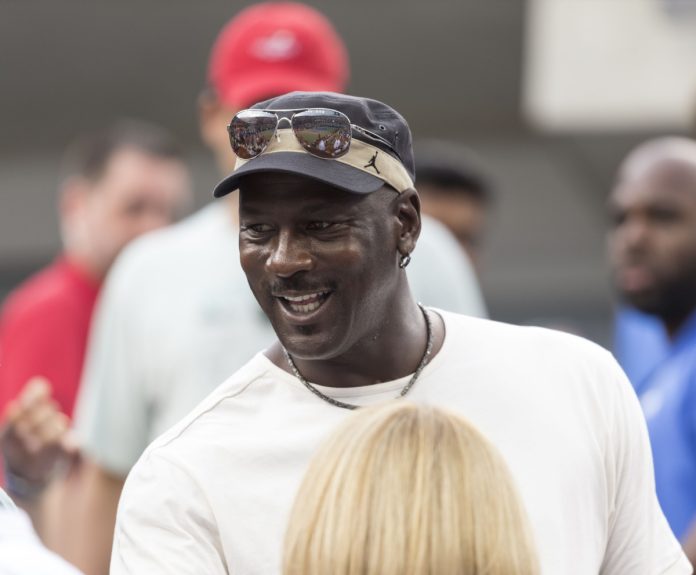 Michael Jordan is reportedly looking into selling his majority stake in NBA franchise the Charlotte Hornets.
ESPN's Senior NBA Insider Adrian Wojnarowski revealed that the NBA icon is in "serious talks" to sell his majority stake to minority owner Dave Plotkin and his group which also includes minority owner of the Atlanta Hawks, Rick Schnall.
Jordan remains the only black owner in the NBA and it is believed that talks with the Plotkin and Schnall group are gathering "significant momentum" according to Wojnarowski.
Whilst a deal is not likely imminent as of yet, if negotiations were to progress and all parties arrive on a deal, Jordan is believed to keep a minority stake in the Hornets.
The five time NBA MVP and six time NBA champion has been the majority owner of the Hornets since 2010, when he acquired the stake for $275m. Charlotte is now worth a reported $1.77bn as the NBA's 26th most valuable franchise, according to Sportico.
The Chicago Bulls legend sold a stake in the franchise back in 2020 to Plotkin and Melvin Capital, as well as Daniel Sundheim, Founder and Chief Investment Officer of D1 Capital. Sundheim is also believed to be within the group looking to acquire the majority stake.
During his 13-year tenure as Charlotte owner, Jordan's Hornets have only made the playoffs three times since 2009-10. The team currently sits 14th in this season's Eastern Conference.