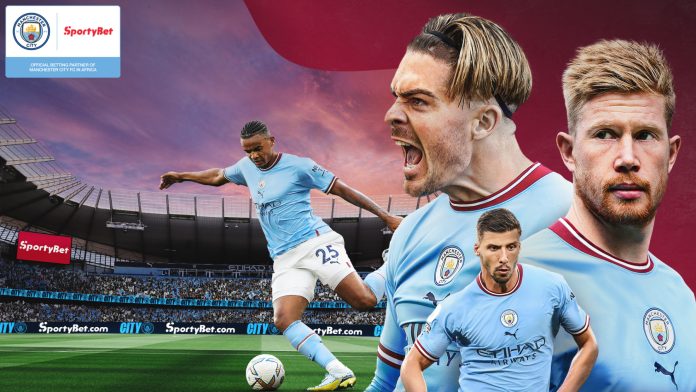 Manchester City Football Club have announced pan-African betting market leader SportyBet as the club's official betting partner in the continent.
Under the terms of the new deal, Man City and SportyBet will collaborate to create co-branded content designed to create 'unique experiences' for customers in Africa and for supporters of the club.
"We are pleased to welcome SportyBet as a new regional partner of Manchester City today," said Kaitlyn Beale, Vice President, Global Partnership Sales at Manchester City.
"Our fanbase within Africa continues to grow, shown by the interest in our fan events and trophy tour visits to Africa in recent years, and we look forward to working with SportyBet to bring fans even closer to the club."
A brand of the Sporty Group, SportyBet have licenced operations throughout Africa in countries such as Nigeria, Ghana, Kenya, Zambia, Tanzania and Uganda.
Known for its innovative betting platforms in the continent, SportyBet enables a user experience that is mobile friendly, as the betting firm states it has undertaken careful consideration when it came to the product design on speed and performance of its betting app.
Sporty Group Brand Director, Oluchi Enuha, added: "We are absolutely delighted to add Manchester City to our list of partners. Manchester City has consistently proven to be one of the most exciting teams in Europe.
"Their exciting brand of football and dynamic players perfectly represent the type of entertainment Sporty Group aspires to bring to their customers in Africa. We believe this is just the beginning of a uniquely innovative collaboration which we believe will elevate both brands in Africa."