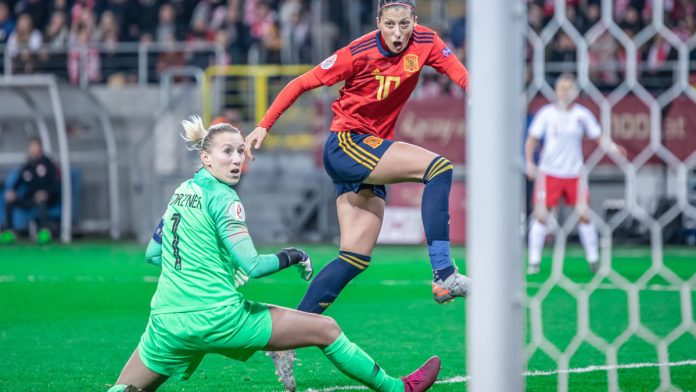 Switzerland has been announced as the next host for the UEFA Women's EURO 2025 tournament.
The decision to make the Swiss Football Association (SFV) the hosting body of an elite European cup competition is the second time in the country's history, hosting the men's EURO 2008, following a review at the UEFA Executive Committee meeting in Lisbon.
President of the SFV, Dominique Blanc, said: "This is a historic day for Switzerland, the SFV and women's football. This big step will shape the development of women's football at all levels. My thanks go to all those involved who made this project possible, especially those responsible at the federal government and the event cities, who have supported us from the beginning."

With just under two years left until the tournament, preparations will begin immediately. April and May are set aside for UEFA visitations of the venues that will be used, with a full action plan being devised after by an association created specifically to guide the process.
UEFA Director of Women's Football Marion Daube commented: "The SFV has defined the promotion of women's football as an important part of its strategy for the future and is extremely pleased that we are allowed to hold a tournament with high visibility in our country to support our strategy.
"We are proud that our application has convinced and would like to show that football is accessible to all. Our tournament is to be a four-week festival for the whole of Switzerland and due to our location in the heart of Europe also for the surrounding countries."

UEFA Women's EURO 2025 will run between June and July across different stadiums in Basel, Bern, Geneva, Zurich, St. Gallen, Sion, Lucerne, and Thun, all with a combined capacity of more than 750,000 spectators, with no current plans to build any additional venues.
"We want to ensure that the environment is protected and that we implement all aspects of the tournament as sustainably as possible," Daube continued.
"This is another reason why we fully rely on our existing infrastructure. We will convince our guests with the best quality in all respects. Starting with the stadiums to the accommodation of the teams and fans. We want to ensure the legacy of the tournament over many years."