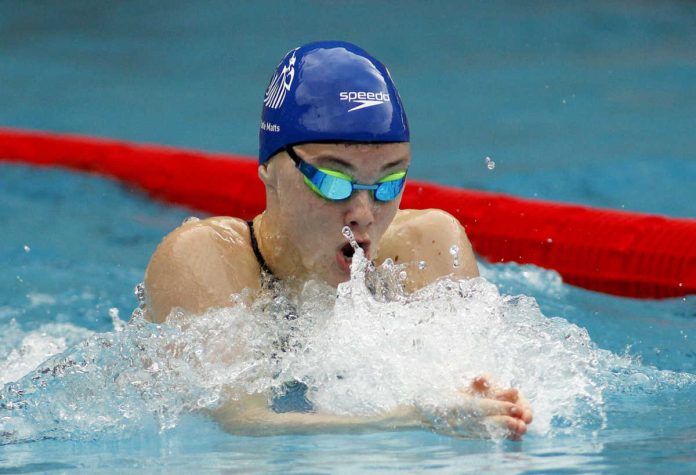 The UK Swimming Governing body, Swim England, has announced new measures to the sport when it pertains to female and transgender female athletes.
New 'female' and 'open' categories have now been established for female and trans-female swimmers to compete in, respectively, introduced to safeguard 'fair competition' in the sport according to Swim England.
The new policy will begin in September and will require any athlete who are trans-female or non-binary to compete in the 'open' category for all Swim England licenced events, which was voted on by more than 2,000 Swim England members, stakeholders and advocacy groups.
The new two-tier categories aim to keep swimming in the UK inclusive whilst also maintaining competition is fair, due to trans-women containing higher amounts of blood testosterone compared to female-born competitors.
"As a result of the strength of feeling displayed via our independent consultation, we recognise that fair competition is considered the backbone of our aquatic sports and therefore must be prioritised," said Mike Hawkes, Head of Diversity and Inclusion at Swim England.
"We do believe, however, that any measures put in place should be minimally obstructive and only go as far as is necessary to maintain sporting integrity across our competition and talent pathways."
Swim England have taken a different approach to the World Swimming body's decision to outright ban all transgender women last year. 
Whilst Hawkes acknowledges the "nervousness trans athletes are going to impact cisgender athletes' opportunities, the Swim England Head of Diversity believes that the new policy will allow grassroots inclusion "up to the highest level possible".
Recently, the World Athletics Council announced a ban of all trans-female athletes from competing in female competition. 
World Athletics President, Lord Sebastian Coe, confirmed that as of 31 March, trans-female athletes were not to exceed a blood testosterone level of 5 nmol/L within a 12-month time period.
Whilst many have argued that keeping trans-female competitors out of female competition is a good way to protect the integrity of fair sports, others have vocally maintained that trans-women competing in female categories is great for inclusion and promotes diversity within sports.