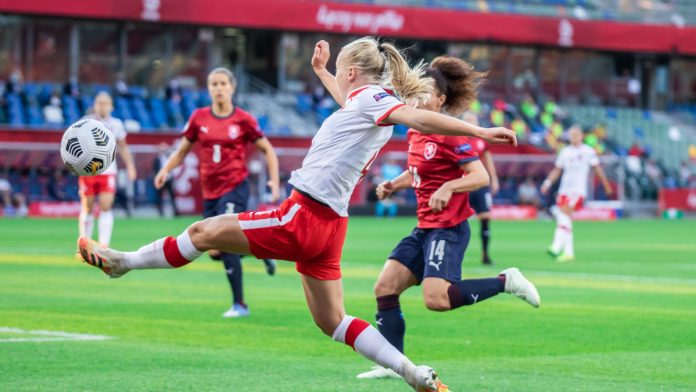 Sony's gaming console company PlayStation has become an official partner of UEFA Women's Football, sponsoring the UEFA Women's Champions League and UEFA Women's EURO 2025.
The three-season deal starts with the current one and will go until 2025, and is a natural continuation of what the video game hardware provider has managed to achieve with the UEFA Champions League in a partnership lasting since 1997.
Andrea Perez, Senior VP of Brand, Product and Services Marketing at Sony Interactive Entertainment, said: "Women's football has transformed the world of sports and captivated millions around the globe.
"We are thrilled to team up with UEFA to further elevate women's football and explore new crossovers between football and gaming culture through this exciting expansion of our 25-year partnership.
"As the PlayStation brand looks to reimagine the future of play, it's a privilege to be part of this exciting moment in football, led by game-changing athletes who are inspiring a new and diverse generation of fans."
Under the contract, PlayStation will become a sponsor of all UEFA Women's competitions, including UEFA Women's Champions League, UEFA Women's EURO 2025, the UEFA European Women's Under-19 and Under-17 Championships, and the UEFA Women's Futsal EURO.
Guy-Laurent Epstein, UEFA Marketing Director, added: "We are delighted to welcome PlayStation, a long-term partner, as a new sponsor of UEFA Women's Football.
"This is a significant moment for the sport and for UEFA, as we continue to work towards developing and growing women's football across Europe and beyond on the heels of last summer's historic UEFA Women's EURO 2022 and the UEFA Women's Champions League.
"With PlayStation's incredible reach and engagement with fans worldwide, we believe that this partnership will help us to reach new audiences and inspire the next generation of players."
Partnering with UEFA Women's Football, PlayStation joins the ranks of Adidas, EA Sports, Euronics, Grifols, Heinkenen, Hublot, Just Eat Takeaway, PepsiCo and Visa.