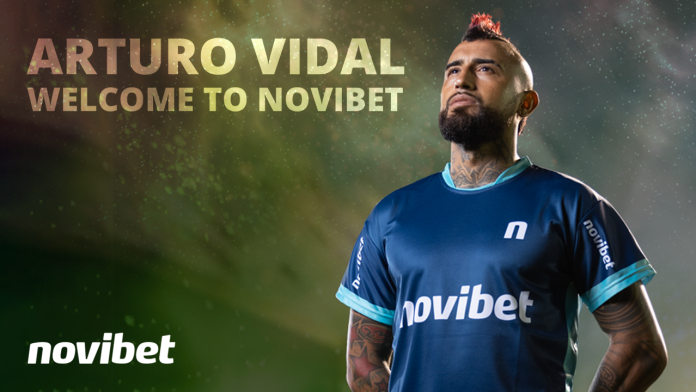 Chilean footballer Arturo Vidal has become the global brand ambassador of European and LatAm gametech company Novibet.
The 35-year-old central midfielder, who currently plays for Brazilian club Flamengo, will aim to use his popular presence in Chile to help Novibet's continued growth strategy within the LatAm region.
The online betting firm described Vidal as someone who "embodies Novibet's ambitious vision for global expansion", being a popular figure in Europe too playing for some of the continent's most successful and well-known clubs such as Juventus, Bayern Munich and FC Barcelona.
"We are really excited about joining forces with a top-class player like Arturo Vidal, but also for the timing of this partnership as it comes to capstone our dynamic expansion in the broader Latin America region," stated Rodolfo Odoni, Chairman of Novibet.
"With his unparalleled talent and unwavering dedication to the game, Arturo embodies the spirit of sportsmanship and perseverance that our brand stands for. Welcome, Arturo".
"I am very glad to start this partnership with Novibet, as together we will have the opportunity to share with the whole world our common excitement for football," added Vidal.
"Novibet is a very dynamic ally and I am very pleased to see the substantial support it provides to sports teams and organisations as well as to important social causes internationally."