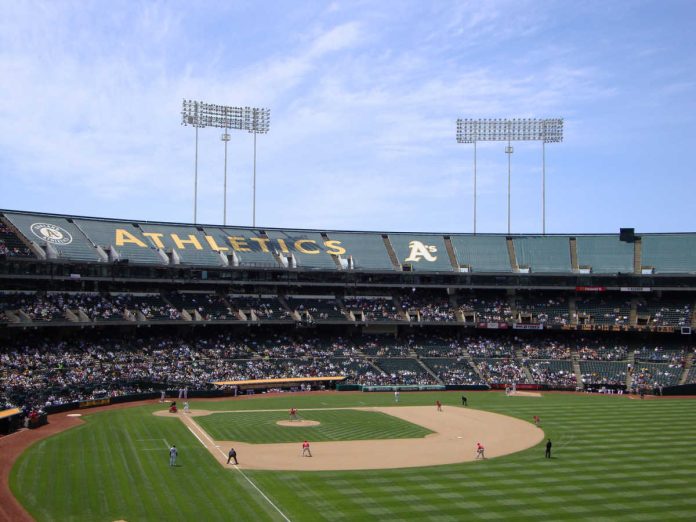 The Oakland Athletics will be leaving the Bay Area after 55 years to relocate to Las Vegas after confirming an agreement to purchase a new baseball stadium in Nevada.
Athletics Team President Dave Kaval finalised the deal to buy a 49-acre site nearby the Las Vegas Strip for a retractable roof stadium that will host a capacity of 30,000 – 35,000 spectators.
The latest relocation news will be another blow for Oakland sports fans, who over the last several years have seen the Oakland Raiders relocate to Las Vegas to become the Las Vegas Raiders in the NFL, with the NBA's Golden State Warriors also moving home from Oracle Arena in Oakland for the short trip to San Francisco, moving into the Chase Center.
Kaval has indicated that he aims for the relocation to take effect in 2027 when he, Nevada and Clark county project the newly-built ballpark to be finished
"It's obviously a very big milestone for us. We spent almost two years working in Las Vegas to try to determine a location that works for a long-term home. To identify a site and have a purchase agreement is a big step," said Kaval.
"We're turning our full attention to Las Vegas. We were on parallel paths before, but we're focused really on Las Vegas as our path to find a future home for the A's."
A relocation will not be included once the A's officially move into Sin City, which was confirmed by Major League Baseball (MLB) Commissioner Rob Manfred last December.
The Athletics' current stadium, the Oakland Coliseum, has been regarded as outdated after being the home of the A's since its last relocation in 1968 from Kansas City, with Vegas being the fourth home for the MLB franchise since its inception as the Philadelphia Athletics in 1901.
Oakland Coliseum's lease expires after the 2024 season, which proved to be a driving factor for Kaval to accelerate the deal with Nevada for the Las Vegas stadium.
Despite being one of the oldest American sports franchises in history and boasting nine World Series titles, the Athletics' last championship came in 1989 and have since struggled to compete for another, as well as garner fans to the Coliseum.