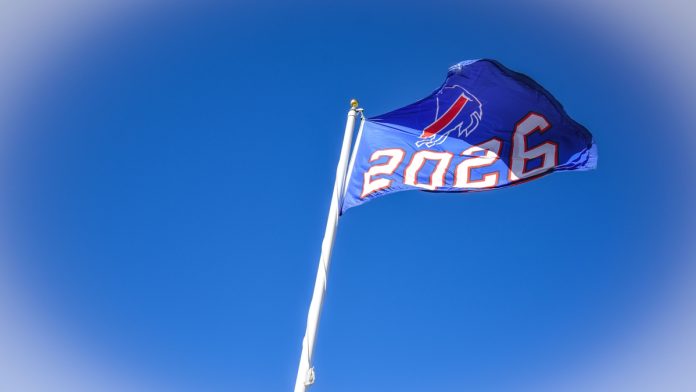 National Football League (NFL) team Buffalo Bills has confirmed that it will continue its business relations with Highmark Blue Cross Blue Shield from 2026 onwards.
The news was announced in light of the Bills constructing their new home grounds that is set to open doors in three years' time, which is currently being called 'New Highmark Stadium' but will bear the original 'Highmark Stadium' name once it's completed.
According to the Bills, the deal for the stadium's naming rights was designed to maintain the club's decades old tradition, as it moves venues for the first time since 1973.
Ron Raccuia, COO of the Bills, said: "We felt like that was important to the authenticity of the franchise in the community. Organisations and teams lose some of that value of the importance of a naming right partner when it changes a lot. So it was really important for us to have that continuity."
Since the naming rights agreement began in March of 2021, the current Highmark Stadium has hosted over 850+ events outside of game days. Together, Highmark and the Buffalo Bills have welcomed thousands of Western New Yorkers to the stadium for free fitness, mental health and CPR training events.
The current Highmark Stadium has hosted more than 850 events besides game days, including free fitness, mental health and CPR training classes. An additional $700k has been raised as direct financial relief to support communities in New York.
Dr. Michael Edbauer, President at Highmark Blue Cross Blue, added: "Like the Bills, we have deep roots in Western New York, and share a vision that the New Highmark Stadium will serve as a centre of engagement and improvement for our entire region.
"Highmark is excited to enter a new phase of our long-standing partnership with the Buffalo Bills and Pegula Sports and Entertainment, while reinforcing our commitment to the community."