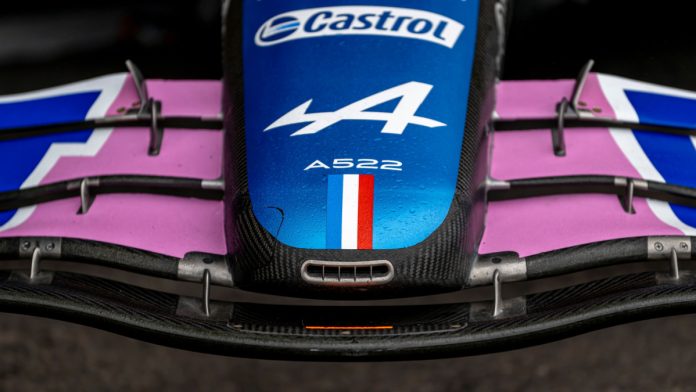 French Formula 1 team Alpine has secured a total of €200m in funding from an investor group backed by the likes of Ryan Reynolds and Rob McElhenney.
The two Hollywood actors are part of a consortium who bid for a 24% stake takeover, in collaboration with Otro Capital, Redbird Capital Partners and Maximum Effort Investments.
This joint effort has led to Alpine's value reaching a total of €900m, which would help the F1 team's efforts to move north from its current fifth place in the championship.
It is understood that the investment only affects the Alpine F1 team, and that its owner Renault, will remain in full control of the franchise's engine division located in Viry, France. 
Alpine CEO Laurent Rossi said: "This association is an important step to enhance our performance at all levels. First, Otro Capital, RedBird Capital Partners and Maximum Effort Investments, as international players with strong track record in the sports industry, will bring their recognised expertise to boost our media and marketing strategy, essential to support our sporting performance over the long term.
"Second, the incremental revenue generated will in turn be reinvested in the team, in order to further accelerate our Mountain Climber plan, aimed at catching up with top teams in terms of state-of-the-art facilities and equipment."
Luca de Meo, Renault Group CEO, added: "Formula 1 and Alpine are strategic assets for Renault Group. Over the past two years, we have re-ignited Alpine, capitalising on its iconic A110 sports coupe, boosting it by entering Formula 1, where it aims to become a championship contender. This partnership will accelerate Alpine F1 development by diversifying revenue drivers and increasing brand value."
Reynolds and McElhenney have shown keen interest in sports ownership over the last several years, with the duo acquiring Welsh football team Wrexham in November 2020, overseeing the club's promotion back into the English Football League after 15 years of absence.