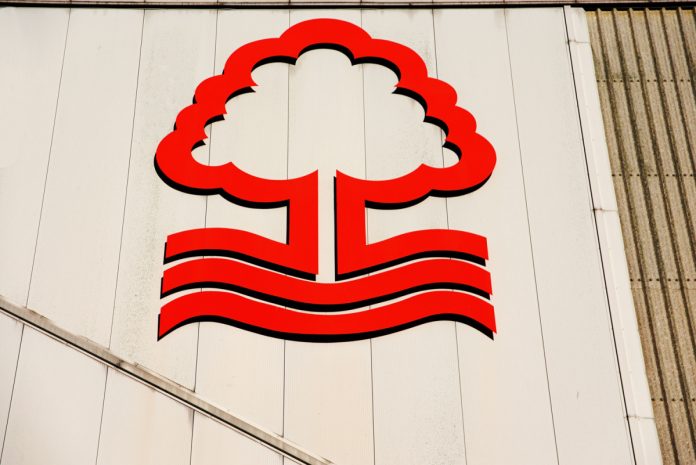 Nottingham Forest has announced that electrical utility services firm E.ON has become the club's official training wear partner for the upcoming 2023-24 Premier League season.
As well as remaining as Forest's official sustainability partner, E.ON inked a new deal with the club which will see both parties work closely on a number of initiatives, including the formation of a new 'Sustainability Council'.
The establishment of this council group could include exploring options for generating renewable energy at The City Ground and installing smarter, energy efficient technologies at the Academy.
Nottingham Forest's Chief Commercial Officer, Tyson Henly, said: "E.ON is a well-established, pan-European brand with a significant local presence in our footballing city of Nottingham and we are delighted to build our relationship with the brand to the next level and have it integrated with our on and off pitch presence.
"An extended partnership with a prestigious brand like E.ON allows the Club to develop across many sustainability and operational goals and consolidates Nottingham Forest's agenda as a UK, pan-European and growing worldwide presence as a Premier League Club, which will lead to significant progress in many areas in the coming seasons."
Furthermore, as part of the strengthened agreement, the E.ON logo will also appear across all men's and women's first-team Adidas training wear as both sides look to build on a Premier League campaign,which saw Forest's men's team consolidate their Premier League status and Forest Women win the league and cup double.
As part of its efforts to help lead the energy transition in the UK, E.ON will use the partnership with Forest to help bring focus towards its work with its customers to promote sustainable living, help companies to reduce their carbon footprint and local authorities and government agencies to create smart and sustainable cities.
Scott Somerville, Chief Marketing Officer of E.ON UK, added: "When thinking about the changes we can make at home, in business or at a city scale in order to be more sustainable – whether that's to fight the climate crisis or save some money – it's important to look at the small actions that can add up to a big impact.
"Elite sportsmen and women will tell you that's the same mindset they take into each training session so by adding that dimension to our work together with Forest we hope it'll benefit both organisations and many more beyond.
"Our partnership with Forest has already helped us to shine a spotlight on what we can all do to reduce our impact on the planet – everything from home insulation, solar panels and electric car chargers, right through to bigger projects which aim to help businesses and local authorities – and today's announcement means we'll keep doing that and more."