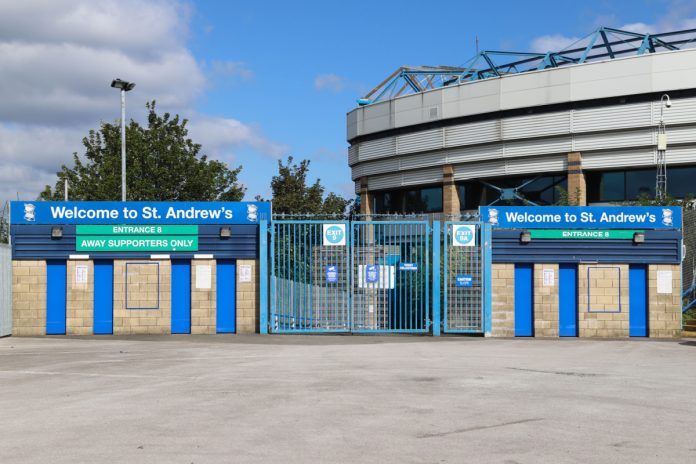 English Championship side Birmingham City has announced the appointment of Garry Cook as its new Chief Executive Officer (CEO) along with Tom Wagner as Chairman of the Board.
The two new boardroom hires will happen effective immediately and will be tasked with helping to stabilise Birmingham after finishing 17th last season and ultimately, to end its 12-year wait to gain promotion back to the Premier League.
Cook, who is a lifelong Birmingham City fan, will be responsible for building and leading the club through a "transformation" both on and off the pitch. The former Manchester City CEO most recently held a position as the Executive President of the Saudi Pro League.
He commented on his appointment: "The landscape of Birmingham is continuing to positively change. It's young, multicultural and dynamic. It is time for the football club that bears its name, and shares its values, to add to this exciting story.
"With the support of Tom and the Knighthead team, and in partnership with the city of Birmingham, we aim to be world class in everything that we do. Improving the fan experience will be at the centre of our decision making. We are going to think and act differently on and off the pitch."
New Chairman of the Board Wagner acquired a 45.6% ownership stake of the club through his Knighthead Capital Management firm, as well as full ownership of Birmingham's home ground St. Andrews.
Through Knighthead's affiliate partner, Shelby Companies Limited, the latter will be responsible for the day-to-day running of the club and will outline new strategies and funding opportunities for the future of Birmingham City.
Wagner stated: "We are delighted to welcome Garry to the team. A commitment has been made to the Club's fans that we would hire exceptional leaders, experienced in managing the successful transformation of football clubs and world-leading sporting businesses.
"We have started at the very top with the appointment of Garry Cook as CEO. We will support him by making available the resources needed, in line with EFL guidelines, to deliver for the good of the Club and the benefit of the City of Birmingham.
"Garry has extensive knowledge of the global football landscape. He is a proven leader who will galvanise the employees, the fans, and the broader community, driving Birmingham City forward."