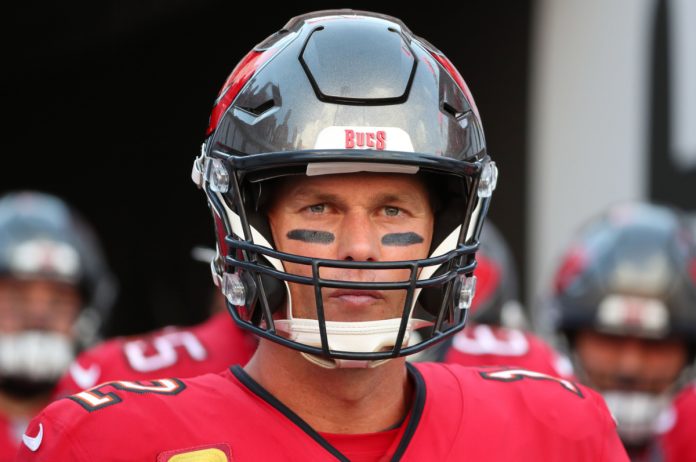 NFL icon Tom Brady has become a minority owner of Championship football club Birmingham City.
Brady will enter a partnership with majority owners Knighthead Capital Management – who recently took over the club – and will assume the position of Chairman on a new Advisory Board, working directly with the club's board members.
The seven-time SuperBowl winner will use his extensive experience across several components of the club, including working alongside the sports science department to advise on health, nutrition, wellness and recovery system programs.
In addition, Brady will work with the board and the management team on global marketing efforts and the identification of new commercial partnership opportunities for the club.
Brady commented: "Birmingham City is an iconic club with so much history and passion and to be part of the Blues is a real honour for me.
"BCFC is built on teamwork and determination and I'm excited to work alongside the board, management and players to make our Second City club second to none. I've been part of some amazing teams in my day, and I'm looking forward to applying my perspective to create that same success here in Birmingham."
Brady has been active in the sports business world since his retirement this year. The former Patriots quarterback recently acquired a minority stake in the Women's National Basketball Association team, the Las Vegas Aces. 
The three-time NFL MVPs connection to Knighthead existed before his recent arrival in Birmingham, becoming part of ownership for a Major League Pickleball team alongside the football club's owners.
Brady's minority ownership marks another major step in the reformed direction of Birmingham City, who were recently acquired by Knighthead. 
The club recently announced the appointment of Garry Cook as its new Chief Executive Officer (CEO), along with Tom Wagner as Chairman of the Board.
The two new boardroom hires will be tasked with helping to stabilise Birmingham after finishing 17th last season and, ultimately, to end its 12-year wait to gain promotion back to the Premier League.
Wagner commented on Brady's arrival: "Tom Brady joining the Birmingham City team is a statement of intent. We are setting the bar at world class.
"Tom is both investing and committing his time and extensive expertise. As Chair of the Advisory Board Tom will have a direct impact on the Club. The men's, women's, and academy teams are going to benefit from his knowledge.
"The goal that Tom has committed to own is to make Birmingham City a respected leader in nutrition, health, wellness, and recovery across the world of football.
"A commitment to Blues fans was made on Monday 8 May 2023, to add experts from the world of sport and football to the team, putting in place the building blocks for future success.
"With Garry Cook as CEO, Hope Powell as Women's Technical Director and now Tom Brady we are off to a fast start. Success does not come overnight. It takes time. But when you have great leaders in place everything becomes possible."