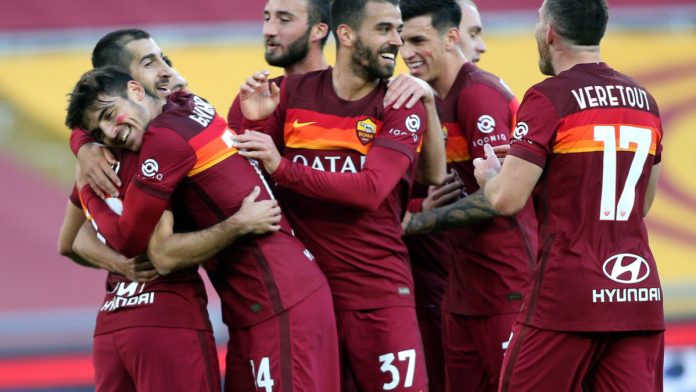 AS Roma has extended its partnership with StarCasinò Sport as the club's 'infotainment premium partner' for the 2023/24 Serie A campaign.
This follows both partners' collaboration from the previous season, which will transfer over some of its production duties such as the delivery of interviews with AS Roma players, news, previously unpublished stories, and more. 
Michael Wandell, Chief Commercial & Brand Officer of AS Roma, commented: "We are very excited to welcome back StarCasinò Sport back into our esteemed family of partners.
"With StarCasinò Sport, we share a common objection for our platform, namely, to prioritise our most passionate supporters, bringing them ever closer to the team they support and love."
Giallorossi supporters will also be able to compete in various incentives across the new season for the chance to win AS Roma-themed prizes, including VIP tickets to the Stadio Olimpico and autographed jerseys.
Stefano Tino, Managing Director of StarCasinò Sport, added: "The renewal of our partnership with AS Roma is great news for us. We are especially happy to continue our collaboration with the club and the Giallorossi players.
"Throughout the previous season, we were impressed by the passion and devotion exhibited by the Roma fans from the stands at the Stadio Olimpico.
"Therefore, we look forward to providing this wonderful community with exclusive StarCasinò Sport experiences. We are confident that the upcoming season will be filled with moments of great satisfaction."
The Italian gambling market recently underwent an overhaul to pave way for the 'Tax Delegation Law' which states that the gambling sector in the country needs to see a "reorganisation of tax duties and the introduction of new player protection measures that aim to create a more transparent and accountable industry".
There is currently a country-wide blanket ban on any type of sports betting advertisement, which operators and sports bodies alike disagree with by stating that it is having a detrimental effect on Italian sports as a whole. Comments have also been made by high-ranking Italian sports figures such as Italian Football Federation (FIGC) President Gabrielle Gravina, who described the government's actions as "undesirable" and "bringing the entire sports sector to its knees".