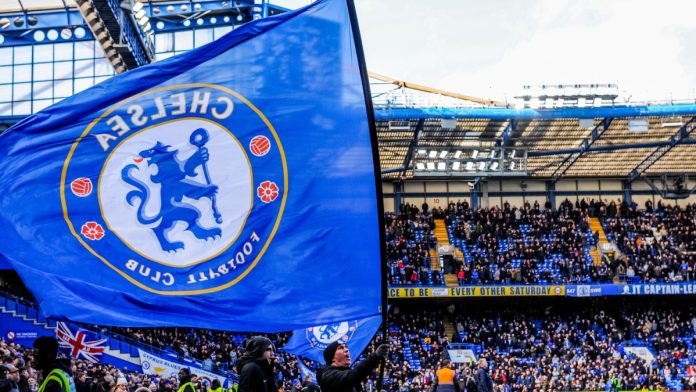 Premier League side Chelsea FC is rumoured to be talking to Saudi Arabia and the Kingdom's Public Investment Fund (PIF), over making Riyadh Air the club's front-of-shirt partner. 
According to reports, a deal with PIF-owned Riyadh Air seems to be on the table after rumours surfaced that Chelsea CEO Chris Jurasek was among a group of other Chelsea officials hosting a Riyadh Air delegation at Stamford Bridge on Saturday as The Blues lost 1-0 to Nottingham Forest.
Chelsea's sponsor struggles began with the initial proposition of Paramount+ to become the club's front-of-shirt partner after the termination of its contract with long-term partner Three. After the offer was made public, other broadcasting rights holders such as Amazon hurried to voice their disapproval over the deal due to conflict of interest concerns.
Bookmaker Stake.com was announced as the next contender for the front-of-shirt branding deal, but this time it was Chelsea fans who questioned the moral reasoning behind the potential partnership, after which the club decided to shoot down any possibility of reaching a deal with the crypto casino.
A return to a betting partnership could be on the cards for the West London team, however. Kaiyun Sports – which has signed deals with Crystal Palace, Aston Villa and Nottingham Forest – are also a potential contender according to some reports.
Things are also not looking great for Chelsea in terms of performance, as the team is currently out of any European competition and is currently 12th in the Premier League table – a far cry from its high flying days of recent years.
On the other hand, Riyadh Air was established in March 2023 by the Crown Prince Mohammed bin Salman of Saudi Arabia, and thus far has flown zero planes nor does it plan to fly any until at least 2025. The airline is owned by PIF, which is also a majority owner of Newcastle United.
However, Chelsea and Riyadh Air coming together is certainly not a random event, as Chelsea Chairman Todd Boehly received a $900m investment from PIF in 2022 for one of his companies – real estate investment firm Cain International. Boehly could very well play a high-value link between London and Riyadh once again.