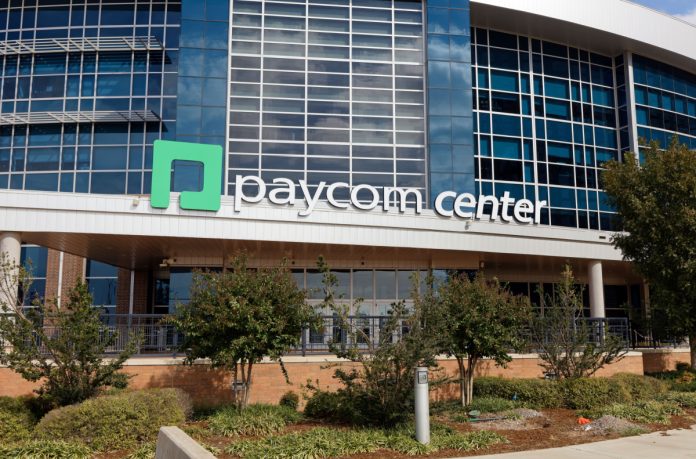 NBA franchise the Oklahoma City Thunder have revealed plans to remain in the city as part of the city's commitment to building a new arena.
Oklahoma City Mayor David Holt unveiled plans to build a newly built arena designed to keep the Thunder in the city for as much as 25 years, with its completion targeted for the beginning of the 2029-30 NBA season.
Thunder ownership, which is a group led by Clay Bennett, will commit $50m towards the new arena, with $70m coming from the MAPS 4 project, as well as funds from state tax. The overall projected cost of the arena is within the region of $900m.
Before an announcement to commence the building of the new arena can go forward, there must be a passage of a temporary one cent sales tax on 12 December by Oklahoma City voters.
Holt said: "As this very public discussion played out over the last year, the people of Oklahoma City have overwhelmingly expressed to me two desires – keep the Thunder for as long as possible, and don't raise taxes if it can be avoided.
"We have accomplished those two priorities with this plan, and it is truly a win-win for all of us. Perhaps the most important aspect of the deal is the length — this is twice the commitment we received in 2008 and will keep the Thunder here beyond 2050. My children will be my age when this agreement ends.
"For a generation, we will retain the economic impact and quality-of-life benefits we have enjoyed as a big-league City. It is an investment that pays for itself many times over."
Discussions surrounding a new arena for the Thunder have lasted as long as a year, with Holt previously describing the NBA team's current home – the Paycom Centre – as a "growing liability" and called for a newly built arena to represent the city's only major sports team.
The Oklahoma City Thunder was established in 2008 after previously being the historic Seattle Supersonics after the franchise could not gain public funding to build a new arena in the North-West state.
Despite many fans being disappointed with the Supersonics' departure from the NBA, the Thunder over the last decade were a mainstay in the playoffs, with icons such as Kevin Durant, Russell Westbrook, James Harden and Paul George all playing for the team.
Bennett commented on the new arena proposals, stating: "For fifteen years the Thunder has been honoured to help lead the transformation of Oklahoma City and enhance the tremendous pride our citizens have in their community.
"We now have an opportunity to build on that progress, advance our status as a true big-league City, continue to grow our economy and secure the long-term future of the Thunder."