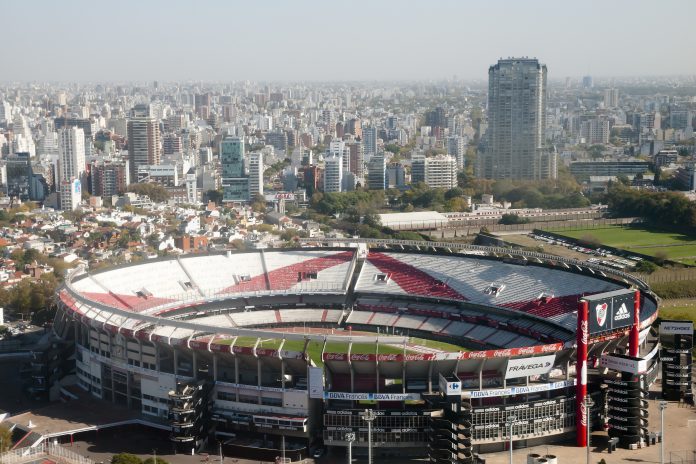 Argentina's biggest football clubs has united with the country's Superliga and The Argentine FA (AFA), in lobbying for football to benefit from the potential sports wagering revenue, as a result of reform in Buenos Aires province's gambling laws.
President Mauricio Macri (Argentina PRO), leader of the Cambiemosgoverning coalition has come under pressure from the Argentine Superliga and AFA officials, who have argued for the suspension of Buenos Aires province's approved gambling reform.
The nation's football governing bodies emphasised that BA's gambling mandate is unconstitutional as the Cambiemos government formed Argentina's new 'National Sports Agency (ADN)' this January, given the directive of governing 'all Argentine games of chance'.
Superliga and AFA representatives further argue that Argentine clubs have been left in the cold by the Macri government terminating 'Futbol Pronosticos' (pools) having liquidated Argentina's national lottery operator.
Issuing a statement to Argentine news source Tiempo, Superliga representatives declared that the BA executive had acted without consulting football clubs, whose matches would be wagered on, with online bookmakers further utilising Superliga club identities to entice customers.
In its complaint, Superliga and AFA outline that BA's actions have rendered the new ADN as impotent in governing Argentine sports.
Nicolás Russo, President of Lanús FC and a member of the AFA's executive committee, detailed that the AFA was willing to present alternative plans to the BA executive involving football compensation.
"We do not rule out taking some measures of force, it is not serious or fair to use football matches to bet and that clubs do not charge a peso. Nobody consulted us anything…we should be allowed to make a presentation to those who are driving reforms."
Russo maintains that football governance does not stand against regulating betting, but that sports stakeholders should be rewarded in any future policy.
Spearheaded by BA Governor Maria Eugenia Vidal, last December the executive of Buenos Aires approved the province's '2019 Budget Plan', which will implement a revamped BA gambling framework – introducing new retail/arcade taxes, alongside an initial seven online gambling licenses.
The Budget Plan specifies that BA's new gambling code will be monitored by 'IPYLC – the Argentine Provinces Board for Lotteries and Casinos' – detailing no mention of Cambiemos' ADN plans.