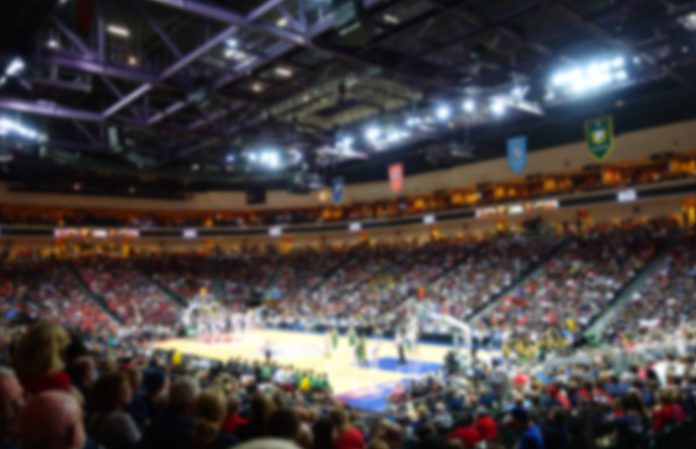 ESPN and the American Athletic Conference has reached a 12-year extension for the conference's global media rights, strengthening its extensive existing presence on ESPN's television networks and adding thousands of events on ESPN+.
The extension commences with the 2020-21 academic year following the final year of the agreement between ESPN and the conference that began in 2013-14.
Beginning in 2020-21, more than 130 football, men's and women's basketball games from The American will be aired annually on ESPN's television networks, including its most high profile events — the football championship game, the entire men's basketball conference tournament and multiple rounds, including the championship game, from the women's basketball conference tournament.
Burke Magnus, ESPN Executive Vice President of Programming and Scheduling commented: "This long-term, multifaceted agreement with The American allows us to build upon our existing relationship and deliver a comprehensive, end-to-end exposure solution to the conference for all their content.
"On our television networks, The American will continue to be a significant and consistent component of our industry-leading college sports portfolio. The thousands of events from the conference we plan to showcase on ESPN+ will add to a robust programming lineup that includes a vast array of other college sports events, UFC, MLB, NHL, Top Rank Boxing, first-tier soccer from around the world, plus high-quality original content and on-demand offerings.
"We are thrilled to showcase the conference across our platforms and thank American Commissioner Mike Aresco and its member institutions for the collaborative effort to further enhance its brand's national exposure."
The American events on ESPN+ will begin with the start of the new agreement, with the direct-to-consumer service offering more than 500 conference controlled events in 2020-21 with nearly 400 of those events being football, men's and women's basketball and American sponsored Olympic sports championships.
The overall number of events will increase to 750 the following season and then more than 1,000 events annually beginning with the 2022-23 season. Starting in year one and through the duration, football and men's and women's basketball will make up approximately 330 games per season.
The American Commissioner Aresco, added: "I am thrilled with our conference's multi-year contract extension with ESPN.  ESPN is unquestionably the best media company with which to partner, not only in television but in overall distribution capabilities and reputation.
"ESPN's multiple linear platforms – ABC, ESPN, ESPN2, ESPNU – will provide unprecedented exposure for our conference and will assure our continued growth and national impact.  We are also delighted to be a major part of ESPN+, a fast-growing and innovative digital platform which will make more of our games, and more of our sports, available to more fans than ever before.
"I want to thank ESPN President Jimmy Pitaro and Senior Executive Burke Magnus for their roles in this landmark negotiation and agreement, and for their support of our conference and their vision for ESPN.
"Our schools are committed to our Power 6 campaign and to providing our student-athletes with the highest level of competition. This agreement furthers these goals and allows us to continue our mutually-beneficial relationship with our valued media partner."