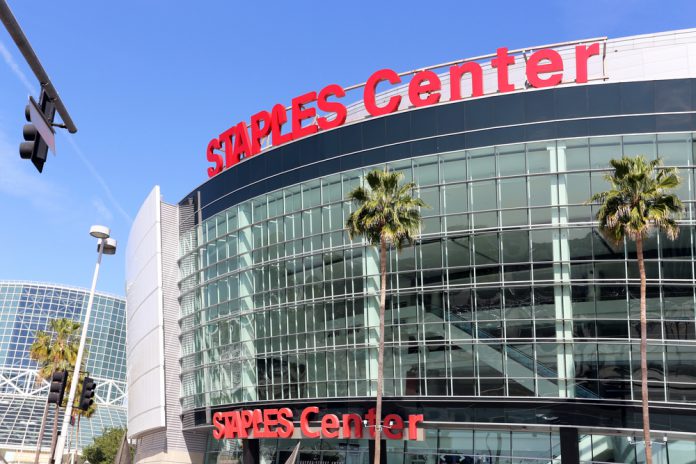 The NBA has agreed to launch a three-year trial program allowing teams to sell international sponsorship rights for the first time.
As reported in the Sports Business Journal (SBJ), clubs will be allowed to strike international sponsorship deals which will come into effect from next season onwards.
The trial of what the league is calling the International Marketing Program was agreed upon after a vote at the recent board of governors meeting. If the three-year test proves successful then it could lead to the permanent end of the league's control of all international sponsorship deals.
What the International Marketing Program means is that NBA teams will now be permitted to sell global marketing rights to two current or new sponsors outside the USA and Canada.
The trial does have some limitations with sponsors only allowed to use non-game content such as behind-the-scenes features. Game highlights are also not allowed to be included in the deals.
The NBA enjoys a global reach among fans with Sky Sports recently after purchasing the rights to show live NBA games in the UK. BT Sport had been the previous NBA broadcasting partner on this side of the Atlantic.
This global reach means that interest from sponsors around the world is sure to be high for this three-year trial period.
On the home front, the NBA's 75-mile limit will remain in place. That is, teams are only allowed to work within a 75-mile marketing territory relative to their own location within the USA.
The NBA has denied that increased revenue opportunities were the reason behind this decision with Amy Brooks, NBA's president of team marketing and chief innovation officer, claimed it would allow teams to "take advantage of the global reach of team partners and to create more targeted non-game content."
Some areas teams will be able to take advantage of include Arena naming rights. Sponsors will be eager to grow their brand internationally and there is likely to be much competition and bidding wars involved in getting such deals done over the coming months.
Currently, all sponsorship deals are run through the NBA's central HQ with revenues being divided equally among teams.
However, some teams, possibly those with the most worldwide growth potential, believe that with a higher direct reward from sponsorship deals, they could help to grow the NBA's revenue income for everyone.
Yet, could we be looking at the typical situation of the rich getting richer and the poor getting poorer? Only time will tell but this three-year trial is sure to let the NBA know if it's onto a winner of an idea or a loser.