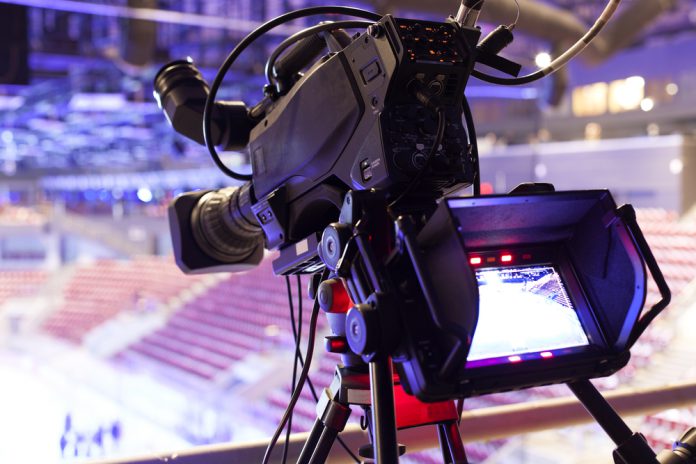 Change is constant. It's always been there. It's the speed change occurs in this digital age that can leave our heads spinning from time to time.
The internet was the single biggest step in communications and multimedia development in the last 50 years. It has transformed how we live our everyday lives. A big part of that for sports fans is how we consume our interests.
Live streaming has been a thing since the mid-noughties, possibly earlier, using peer-to-peer technology. Now, social media platforms are taking the step into live sports streaming, hosting coverage of live events on their platform for their users to see. What can we expect in the coming years in terms of live sports coverage?
Back in early 2018, Facebook hired Eurosport CEO, Peter Hutton. The reason for hiring him? The social media giant wanted Hutton to lead their negotiations for worldwide live sports streams.
Among other deals, Hutton has already managed to secure the rights for Facebook to show live English Premier League (PL) games in Thailand, Vietnam, Cambodia and Laos. Facebook outbid the other broadcasters such as BeIN Sports and Fox Sports Asia with their £200 million offer at auction. As a result, Mark Zuckerberg's company now has the exclusive rights to show all 380 PL games in the above-mentioned Asian nations from the start of the 2019/20 season.
Previously, Facebook has livestreamed MLS and LaLiga matches, as well as live Major League Baseball and some boxing bouts, but this is its biggest step yet into live sports coverage. Zuckerberg and co didn't just stop there, though. They also purchased the rights to stream live Champions League (CL) action for free in Latin America between 2018 and 2021. This deal entitles them to 32 live CL broadcasts per season and they have been showing CL highlights and a CL magazine programme during matchweeks throughout the season too.
Ironically, Facebook's online streaming service gives fans in Latin America the free-to-air exclusive, providing them with free live coverage. Otherwise, they would have to pay for a TV sports subscription package to tune in.
Such deals seem to point to an already-successful implementation of Peter Hutton in his role. These types of sports streaming deals would not have seemed likely three or four years ago.
Twitter also began making its move into sports streaming a few years back. Initially, it was the place to go for live NFL Thursday Night action after a $10 million deal. However, Amazon has since purchased those Thursday night rights. Twitter continued with their experimentation, though. The company has dipped its toes into golf's PGA Tour and the Women's National Basketball Association (WNBA).
Other online streaming services such as Amazon Prime, YouTube and Netflix are sure to provide some competition in the near future as the world of sports coverage continues its move online.
In fact, Amazon has struck a deal with the PL while more similar arrangements are expected to happen between various sports federations and YouTube, Netflix, Hulu et al. These gigantic organisations will not only provide stiff competition for traditional TV broadcasters but for the social media platforms too.
Companies like DAZN and Eleven Sports are relatively new to the world of sports broadcasting too. Eleven has struggled this season with their coverage of LaLiga and Serie A football. Their attempted negotiations with Sky Sports and BT Sport hit a brick wall when they were hoping to piggyback on one of the broadcasters so their coverage would be available via mainstream TV media in the UK and Ireland. No deal could be struck, leading to Eleven Sports almost collapsing before the turn of the year.
DAZN is operating very much in the red with reported operating losses of around $250 million. Their aim is to keep snapping up the deals, often boxing exclusives, and continue to grow their membership numbers until they eventually make it into profit.
Facebook and Twitter have years of successful, profit-making business behind them. Capital is not an issue. What may be a risk to a broadcaster such as Eleven Sports may not be a dangerous venture for Facebook or Twitter. They can afford to lose a certain amount. They're almost sure to make it back.
With that in mind, surely it's only a matter of time before they are the go-to places for live sports coverage. They can undertake a certain amount of trial and error efforts with their broadcast packages and styles. They'll easily get it right before the money runs out. Because their money will never run out.