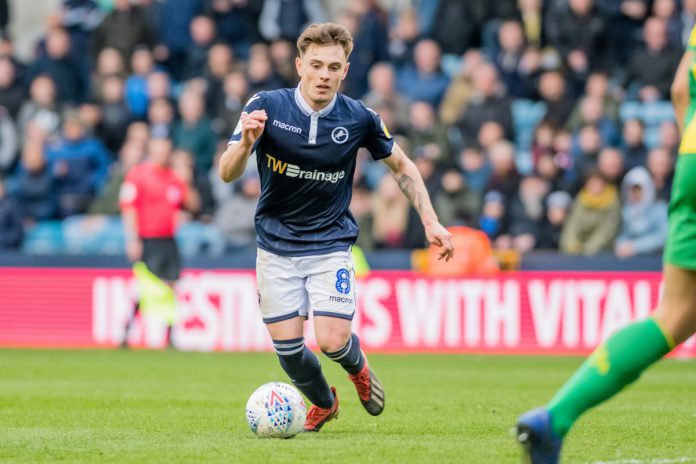 The English Football League (EFL) is reportedly set to review the process involved in pushing through its five-year Sky TV deal which was agreed back in November 2018 after a number of teams have expressed concerns over the deal.
Some championship teams are said to be pushing for a vote of no-confidence in the EFL's board, due to ongoing concerns over the nature of the agreement with the pay-TV provider.
It is understood that the group of clubs who are unhappy with the arrangement includes Leeds United, Stoke City, Aston Villa, Nottingham Forest, Middlesbrough and Derby County.
Last November, the EFL signed off on a new Sky TV deal worth £595m, with the deal currently scheduled to run until 2023. However, the unnamed group of clubs who went public with their disapproval of the agreement released a statement just days after the deal was announced.
"There is a calm determination within Championship clubs to ensure the matter is not left here," the statement read.
"Championship clubs are gravely concerned that the EFL board has announced it has approved a new long-term domestic broadcasting rights deal. Nineteen clubs from the league wrote to the EFL asking them not to sign the proposed deal and to engage in meaningful discussions. This was ignored."
In response, the EFL denied that it had ignored the wishes of the clubs, claiming that all teams had a voice and all correspondence was heard.
The clubs are also concerned with how the voting process was carried out. Questions have been raised about the eligibility of votes of four members of the EFL's commercial committee, three of whom voted in favour of the Sky TV deal that was signed.
As reported in The Times, the clubs who have voiced their discontent engaged with independent consultants to review the situation.
This independent review agreed with the concerns regarding the voting process, stating: 'There is clearly a great deal of confusion as to the composition of the commercial committee and which members have the right to vote.'
Shaun Harvey, the EFL's chief executive at the time of the deal, stepped down from his role amid the controversy following the Sky TV announcement.
The £595m deal is a 35 per cent increase on the EFL's current deal, however, the dissenting clubs feel that a five-year deal is far too long in the current market with rapidly advancing technology leading to new possibilities, year-on-year, such as live streaming and other multimedia options.
The existing deal entitles Sky TV to broadcast 138 EFL matches a season along with the all the promotion play-off fixtures in May of each year. The number of televised EFL games could rise to 158 in the final two years of the deal. Some Carabao Cup and Checkatrade Trophy games will also form part of the agreed contract.