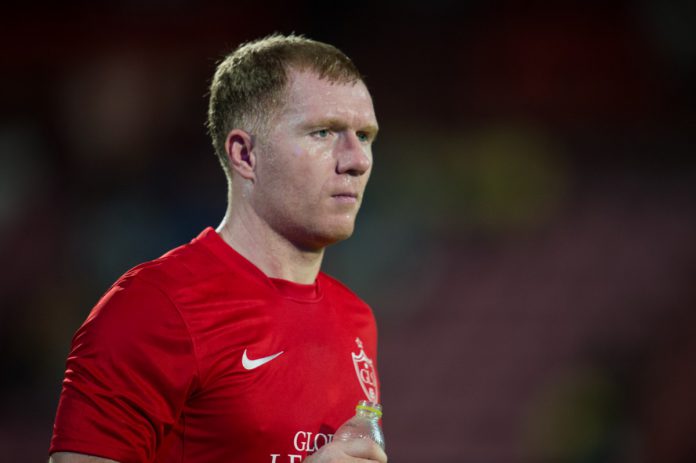 Former Manchester United midfielder Paul Scholes has issued an apology to the Football Association (FA) after being fined £8000 for breaking betting rules while holding the position of director of Salford City.
Scholes was found to have placed 140 bets over three and a half years, which totalled £26,159 during his time at Salford. The player was issued with a fine due to breaching the FA's gambling rules.
In a statement released to the media today, Scholes issued an apology. He stated: "I accept [the] ruling. I would like to apologise and I understand and fully accept the fine imposed by the FA.
"It was a genuine mistake and was not done with any deliberate intention to flout the rules. I wrongly believed that as long as there was no personal connection between me and any of the matches that I bet upon then there would be no issue.
"However, I understand now that this is not the case and I should have taken steps to verify this at the time."
The bets are reported to have included a number of United matches, which occurred at a time when Scholes' former-teammates Ryan Giggs and Nicky Butt were working at the club. In addition to this, the former-midfielder was also reported to have bet on a match involving Valencia, when they were coached by Scholes's friends and fellow Salford investors Gary and Phil Neville.
The FA were made aware of the betting activities after Paddy Power revealed the footballer's betting history at the beginning of the year. Following an investigation, it was also found that Scholes had also used Bet365 to wager bets.