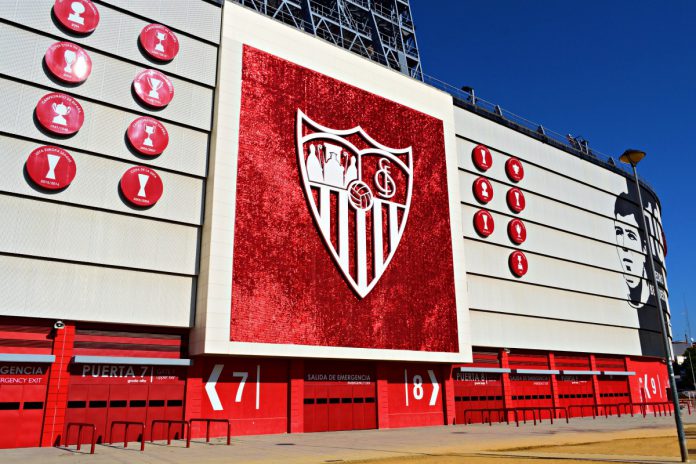 Sevilla FC has named online bookmaker Marathonbet as the club's principal partner and front-of-shirt sponsor, as part of a new two-year agreement.
The deal, which is set to begin at the start of the 2019/20 season, will give fans of the five-time Europa League champions access to exclusive content, offers and experiences from the bookmaker throughout the campaign, while the operator's logo will also be displayed across the Ramón Sánchez Pizjuán stadium and on matchday interview backdrops.
José Castro Carmona, president of Sevilla FC, commented: "In line with Sevilla FC's project of international growth, it is crucial for us to associate our brand with big, international companies like Marathonbet. 
"This two-year sponsorship deal is an important step for our club, not just from a financial standpoint but, above all, for having the privilege to associate ourselves with a brand like Marathonbet. We are convinced that our relationship is going to be very beneficial and that Marathonbet's bet on Sevilla FC will be a complete success. When you bet on Sevilla FC, it's a sure thing."
The news comes as the club launches its bid to win the Europa League for a sixth time, while also embarking on a new era under new head coach Julen Lopetegui and returning Sporting Director, Monchi.
Natalia Zavodnik, CEO of Marathonbet, added: "We're incredibly excited to announce our new partnership with one of the most decorated European sides of recent times in Sevilla FC. 
"Working alongside a club with as rich a track record of success as Sevilla demonstrates our ongoing commitment to the growing Spanish marketplace. We look forward to watching the club continue to scale new heights in both La Liga and on the European stage throughout 2019/20 and beyond."