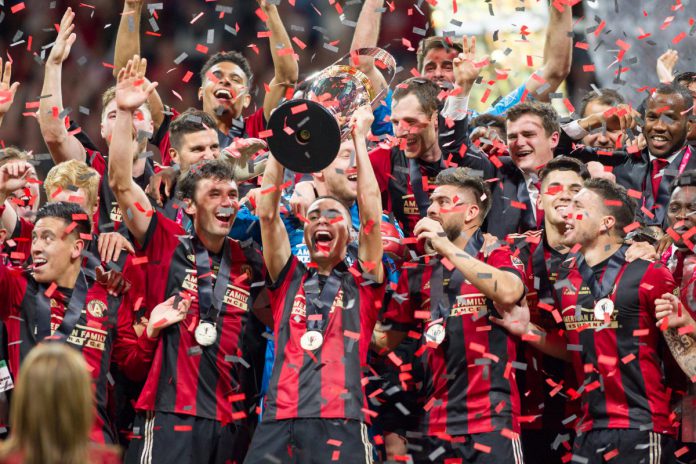 Betting operators will now be permitted to strike sponsorship deals with the Major League Soccer (MLS) after the league gave the go ahead to jersey sponsorships. 
The sponsorship opportunity, which will be effective immediately, will be applicable to jersey fronts and new sleeve-patch space, with the chance to sell sleeve space set come into effect from the beginning of 2020.
Youth jerseys will be exempt, however, following a discussion between the league and its board of governors at its two most-recent meetings in December and April.
"We think this can be a big differentiator for the league," senior vice president of business development at MLS and Soccer United Marketing, Carter Ladd, commented. 
"Sports betting has been in the fabric of the game for a long time and is something international soccer consumers are accustomed to – we think these changes will put us not only at the forefront of the North American landscape, but also tap into the roots of the game."
A number of MLS clubs have already been taking part in discussions with sports betting brands ahead of this news being confirmed, especially across the states where sports betting has been – or is expected to be – legalized. As it stands, none of the 26 clubs set to play in 2020 have announced a sleeve sponsor yet.
Both the New York Red Bulls and Philadelphia Union have discussed stadium naming rights deals with sports betting companies, sources said, while D.C. United have taken steps towards allowing a sports betting facility operate at Audi Field.
Ladd recognized that MLS clubs are already reaching out to new sports betting partners, with an expectation that several sponsorship deals could be brokered throughout the 2019 season. The MLS has since declined to issue a further comment regarding the negotiations, however. 
The commercial guideline changes will also open up a number of other opportunities for the MLS to team up with the sports betting industry, with MLS clubs and local broadcast partners now permitted to sell advertising spots to sports betting companies during game streams. 
Ladd added that via the guidelines, MLS not only expects to appeal to new partners that help connect fans in new ways to the league, its clubs and players, but also open up new revenue opportunities as well.
It has also been clarified that as part of the new policy, MLS teams will be given the go ahead to develop alternate live betting feeds for games, however clubs themselves cannot become a licensed sports betting operator, and would instead need to work with a different operator.