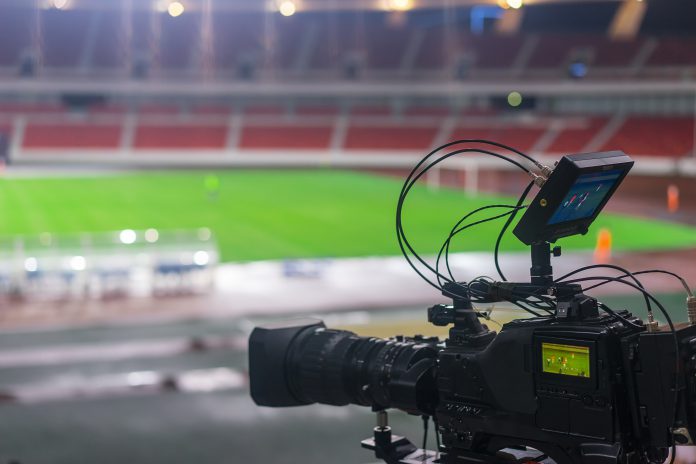 ESPN has backed women's football, announcing a new broadcasting deal with the National Women's Soccer League (NWSL). 
The deal, which was announced just before the US' Women's World Cup success, will see the preeminent professional women's soccer league in the United States be broadcast 14 times during the 2019 season. Eight matches will air on ESPNEWS, and the remaining six, including the two semifinals and the championship, will air on ESPN2.
NWSL President Amanda Duffy commented: "NWSL is a global leader in women's professional soccer, with collectively the most talented players in the world. Together with the reach of ESPN's vast network, we have the opportunity to bring more games to a broader audience across the country and world. Even in the year leading up to the Women's World Cup, we have continued to experience tremendous growth through the support, engagement, and visibility from our fans."
The NWSL features many of the world's top players such as Alex Morgan (Orlando Pride), who scored the most goals by a single player in a Women's World Cup game on June 11; Carli Lloyd (Sky Blue FC), who set a Women's World Cup tournament record June 16 with a goal in her sixth consecutive game; Marta (Orlando Pride), the all-time leader of men and women soccer players with her record 17th World Cup goal; and Megan Rapinoe (Reign FC), who continues to dominate the sport with the most goals scored in Reign FC franchise history.
Burke Magnus, Executive Vice President, Programming and Scheduling, ESPN added: "We are pleased to once again televise the National Women's Soccer League and showcase many of the world's top female players when they return to their professional club teams. The success and excitement of the World Cup in France has been on full display and the NWSL represents the best women's club soccer in the world."
NWSL telecasts will begin Sunday, July 14, at 3 p.m. ET on ESPNEWS, with a matchup of the Portland Thorns vs. Orlando Pride, live from Portland's Providence Park. Portland's roster features U.S. Women's National Team stars Tobin Heath, Lindsey Horan and Canadian captain Christine Sinclair, while Orlando's stars include six-time FIFA Player of the Year and Brazil captain Marta and standout striker Alex Morgan. The NWSL Championship will air Sunday, Oct. 27, at 4 p.m. on ESPN2, with tickets going on sale this month. All NWSL match telecasts on ESPN networks will stream live on the ESPN App.