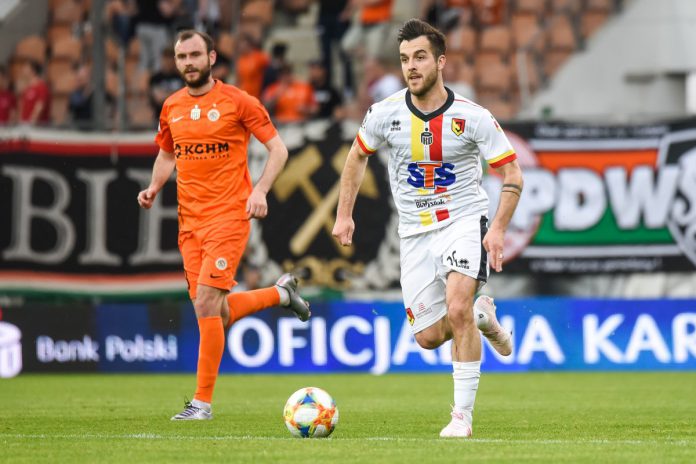 Polish premier league, Ekstraklasa is seeking to heighten its offering to fans based abroad, with the development of its newly launched streaming platform, Ekstraklasa.tv. 
Diversifying its coverage, the league's new OTT platform will broadcast live games and post match highlights aiming to increase engagement for fans of the league living abroad. 
Marcin Animucki, President of the Management Board of Ekstraklasa S.A. commented on the announcement: "In 2012, we decided to build competences for independent broadcasting of matches within our team. We hit bull's eye. Now, nobody can deny that our league is superbly broadcast. Moreover, during this year's U-20 World Cup games, our group member Ekstraklasa Live Park was the main producer to whom FIFA the production of the transmission of their games. The images we produced were transmitted all over the world. 
"Now, we have decided that it's time to go further ahead; we want to set up our own channels to meet the demand resulting from the ever-changing mode of media consumption. Like the world's biggest sports organisations: NBA, UEFA or La Liga, we will use the channels to commercialise our contents."
Continuing to strengthen its media presence, the league also unveiled a new partnership with Planet Sport for the broadcasting of 296 matches in Serbia, Croatia, Northern Macedonia, Montenegro, Kosovo, Slovenia, and Bosnia and Herzegovina. 
Małgorzata Borkowska, the media rights consultant of Ekstraklasa S.A. added on the launch: "Planet Sport will show all the 296 games of PKO Ekstraklasa via their station. Such a high interest in the Polish football league follows, among other things, from the fact that as much as 49 Polish premier league players are native to this region. Our games will be one of the main points of Planet Sport's offer, immediately next to the Master's League; the games will be also promoted as important football games of the region. 
"We are still holding talks with the Sportdigital TV for sale of the rights to transmit Ekstraklasa's games. The station wants to transmit 30 of our football games in the 2019/20 and 2020/21 seasons to Germany, Austria, and Switzerland. Among other things, Sportdigital's presence on the SKY platform will guarantee Ekstraklasa a broad reach within the region."
He continued: "Through agent: Cubillos, we are also talking with American broadcasters and with Indonesian broadcasters, who are interested in transmitting the games played by Lechia Gdańsk. This means that we have additional opportunities to increase proceeds and promote the premier league worldwide, since the contracts we have already signed guarantee us the budget level we had declared to the clubs."