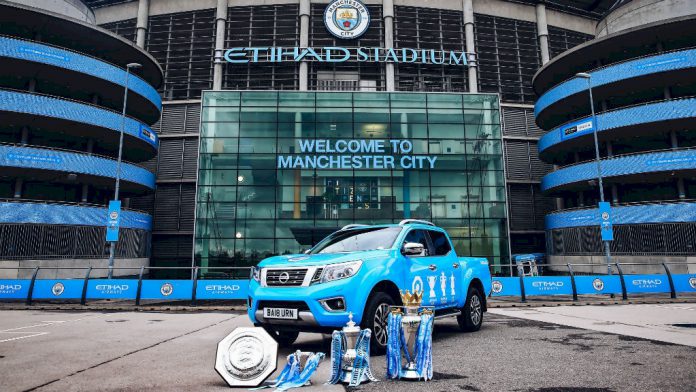 Nissan has continued its current global partnership with City Football Group which will see the Japanese car manufacturer continue as the Official Automotive Partner of the group. 
The duo, which have had a partnership since 2014, will work together to promote Nissan's presence at all Manchester City men's and women's games at the Etihad Stadium and Academy Stadium; at New York City FC's games at Yankee Stadium; and at Melbourne City FC's matches at AAMI Park.
The car manufacturer has also named Pep Guardiola as the group's new Nissan ambassador. Commenting on the announcement, Guardiola said: "I'm looking forward to working even more closely with Nissan. Nissan has been a great partner for Manchester City, and I know there are lots of exciting plans ahead.
"I'm particularly looking forward to visiting the Nissan Stadium in Yokohama this Saturday."
Nissan was City Football Group's first multi-club partner, having worked alongside a number of the group's UK, US and Australian teams. 
"Nissan was the first ever partner of City Football Group in 2014," said Damian Willoughby, the group's Senior Vice President of Partnerships.
"It was the first global business to understand our vision and our objectives and see the value of using our multi-club model as a way to engage their audience in different key markets around the world.
"It is a great endorsement of our partnership that we are extending our relationship and will continue to work closely together.
"Nissan is a world-class brand and has set an incredibly high standard in sports marketing. Just as Nissan stands for innovation that excites, which has run through our partnership, we are excited to see what we can create together next."
Roel De Vries, Nissan senior vice president and global head of marketing, customer experience and brand strategy, concluded: "With teams all over the world, City Football Group is the perfect partner for Nissan.
"We share an ambition to excite people everywhere, whether it's through world-class football or world-leading automotive technologies.
"Pep Guardiola's innovative strategies have kept Manchester City at the top of their game, so he'll be the ideal ambassador to elevate the story of our innovative Nissan Intelligent Mobility vision."