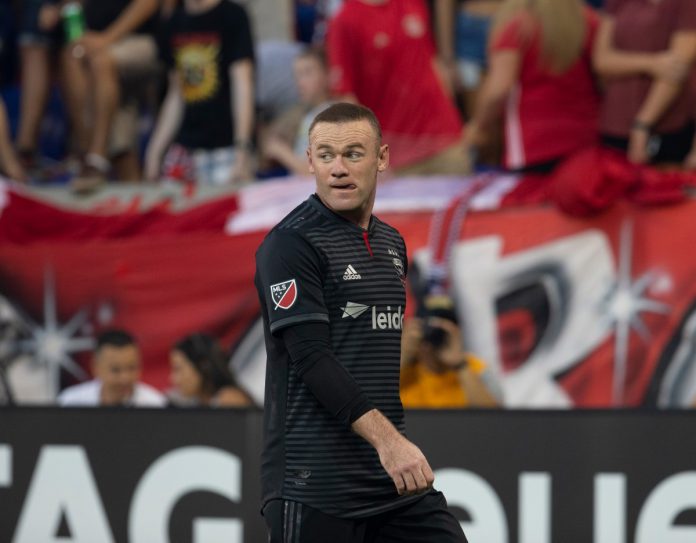 Following Wayne Rooney's sensational return to English football with Derby County, the club's Executive Chairman revealed that the Championship side has been offered a 'record-breaking' sponsorship deal with its principal shirt sponsor, 32Red.
Yesterday it was announced that England's all time leading goalscorer will wear the number 32 shirt, as he makes his unexpected comeback following a two-year spell at MLS outfit DC United.  
Commenting on the group's partnership with the Rams, Neil Banbury, 32Red's General Manager, emphasised to InsiderSport: "This record-breaking sponsorship agreement is a significant step for us as we continue to reinvent the model of sponsorship to benefit both club and community. Earlier this year, we invested in 'Team Talk', a project with Derby County Community Trust that is tackling the issue of men's mental health right across Derby. And we are delighted that our commitment to the club has allowed Derby to bring in an England legend who will not only improve the first team, but add invaluable experience to an already strong coaching set-up.
"Our partnership with Derby County Community Trust, and the extended relationship with Derby County Football Club, shows a new model for football club sponsorship is possible. 32Red are leading the way in becoming a sponsor of choice for a club and its community."
The deal raised questions on the financial fair play (FFP) consequences  Derby could face, however only 50% of the 33 year old's wage will have any implications on the club's FFP figures as the former Manchester United captain will split roles at Derby as a player and coach. 
Speaking on TalkSport, the club's  Executive Chairman, Mel Morris CBE stated: "We've maintained all along that we want to be compliant with FFP and I don't see anything in this deal that would change that."
Issuing a statement after the signing, he added: "We are absolutely delighted to announce that Wayne Rooney will be joining Derby County. This is clearly an exciting signing for us, and Wayne's presence will further enhance the club's standing and its ability to perform both on and off the pitch.
"To have Wayne Rooney as a player, and equally as an aspiring coach, is incredible and I can only imagine the buzz this will generate amongst our supporters at home and internationally.
"First and foremost, Wayne is joining us as a player but he will also have coaching responsibilities too, particularly around the development of our younger players progressing towards the first-team from our Academy, as he looks to gain his relevant qualifications for a future coaching and management career.
"I would like to express a sincere thanks to DC United for their professionalism throughout this process. We wish them every success for the remainder of their season."