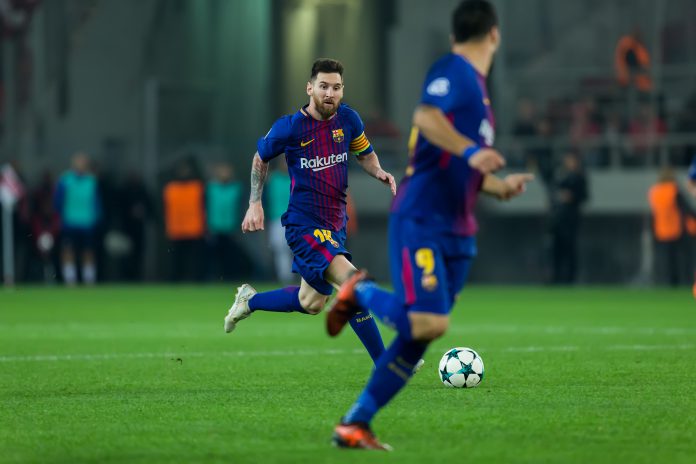 FC Barcelona has unveiled a new collaboration with Sony Music for the next two seasons.
The partnership will seek to utilise the creation of audio and video content as well as entertainment experiences to heighten the engagement of the club's fans. Through the collaboration, both entities will work together for the next two seasons to promote the creation of entertainment experiences that combine two activities about which fans and people of all ages are especially passionate: music and sport.
Josep Maria Bartomeu, President of FC Barcelona commented on the partnership: "We are very proud to be joining forces with Sony Music, one of the biggest entertainment companies in the world. With this initial collaboration agreement we intend to improve the fan experience for our supporters through musical content and innovative audiovisual materials."
This new venture with Sony Music is part of the Spanish champions' goal of proactively linking up with entities that share its values ​​and philosophy. It also reinforces the strategy of establishing alliances with leading brands that allow the club to continue at the forefront of the sport and entertainment industry. Through this initiative Barça will have the opportunity to connect with its fans through multiple types of experiences that will combine football stars and big-name music artists.
Joint actions have already allowed the club to imagine the future scope of this alliance, such as the performance by Sony Music artists at the Joan Gamper Trophy game. In addition, as part of the FC Barcelona US Tour, the Barça Fest Miami will be held on Tuesday at BayFront, an event aimed at fans featuring two artists from the record label: Play-N-Skillz, and Pedró Capó, who wrote 'Calma', one of the hits of the summer.
In the coming months, other specific projects will be revealed, involving the presence of artists at events organised by Barça; shared contents with participation of artists from the Sony Music label and the club's players; in addition to the use of the Sony Music catalogue for content produced by the club's different channels.
Afo Verde, Chairman & CEO of Sony Music Latin Iberia issued the following statement on the deal: "We are very excited and looking forward to our prestigious partnership with the FC Barcelona organisation. It gives both parties a unique platform to tell stories by combining music and sports. I'm sure that music and Barça fans will enjoy this amazing collaboration."