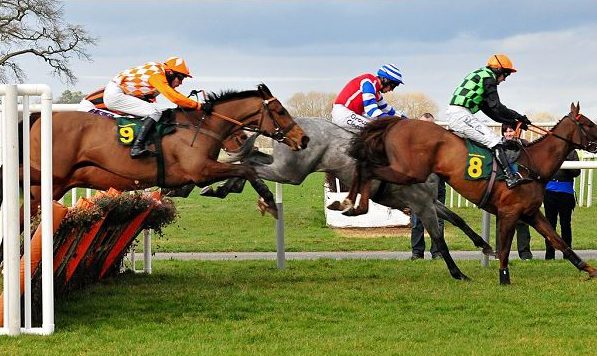 Reported in the Financial Times this morning Peter Jackson, Chief Executive of Flutter Entertainment (formerly Paddy Power Betfair), has stated that a no-deal Brexit – which is seeming more and more likely – will pose a significant threat to the horseracing sector.
Failure to negotiate a trade deal with the European Union, according to Jackson, will hit the sector hard in terms of the movement of horses, implying that barriers to free movement would impact the 1,500 race meetings held in the UK.
"I do have some concerns about horses being able to travel backwards between UK and Ireland — it is a real risk to the horse racing industry," said Jackson, commenting on the potential impact of a no-deal Brexit.
As it stands, it is estimated that UK racing generates £11.5bn in bets for UK bookmakers, so it's safe to say that any barriers to the movement of horses will have severe knock-on effects both from a betting and racing perspective.
But despite the warning, the sector as a whole has emphasised that safeguarding measures are in fact in place to deal with a no-deal situation.
"Saying there will be a problem with Irish runners at the Grand National, or English runners at Punchestown, I don't see it happening," said David Redvers, racing manager of Qatar Racing.
"The people . . . claiming to be concerned about [a no-deal Brexit], by and large, have vested interests and see it through Irish eyes, where they see Brexit as a disaster, rather than the realistic outcome, which is no one wants there to be a difficulty of transporting horses between Ireland, Britain, France and Europe. The entire industry will work together to overcome that."
Currently the UK is signed up to the Tripartite Agreement alongside Ireland and France. The agreement guarantees the freedom of movement for horses without long delays at borders. Back in 2017, racehorses were moved across the borders over 26,000 times under the terms of the legislation, however, a no-deal will put the agreement to the test.
As is ingrained into EU law, Ireland and France will be prohibited from cosigning a bilateral agreement with non-EU countries, which will soon include the UK, without the EU's permission.
Thus if the tripartite agreement is thrown out of the window, the racing industry will undoubtedly suffer.
Will Lambe, the executive director of the British Horseracing Authority (BHA) addressed that while the government has outlined plans to not carry out additional checks on racehorses entering the UK, the BHA was working alongside its French and Irish counterparts to ensure that there would not be any issues for horses travelling out of the UK.
"The principle movement would be around thoroughbred auctions. We want to continue to attract the best thoroughbreds to race here and for breeding," he said.
From a trading perspective, analysts have estimated that bets placed on horse racing via Flutter's sportsbook account for 40 per cent of total bets, due to its popularity on the Betfair betting exchange.
With a potential hindrance to the movement of horses across the borders, interest in horse racing among punters could dwindle due to smaller fields, resulting in smaller margins for bookmakers.
Greg Johnson, an analyst at Shore Capital, added: "If it's harder for horses to come over you are going to have smaller horse racing fields so the favourite will win more often."
Ireland currently does not have sufficient infrastructure in place to deal with the long delays at customs checks and the potential tariffs that would be placed on thoroughbreds if the agreement was to cease to apply.
Only two border inspection posts exist in Ireland at the minute, with proposals in place to establish another at Dublin Port which would authorise the travel of racehorses. Obviously, other border inspection points will have to be established in the longer term providing the UK continues towards a no deal.