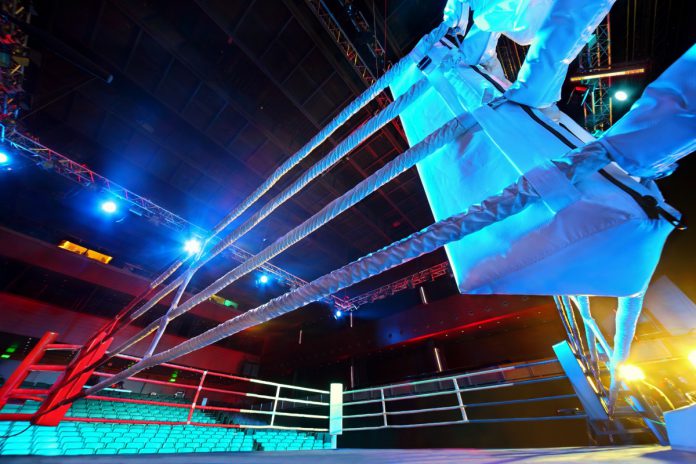 Much like the PED issue which snowballed in the cycling world over the last 20-30 years, boxing is facing the same dilemma in the modern age.
Dillian Whyte is the latest boxer to be caught up in the controversy. However, Whyte was allowed to go ahead with his fight against Colombian Oscar Rivas – a match he won by unanimous decision. He attended a hearing on the morning of the Rivas fight where it was confirmed the bout could go ahead. After his 'victory' over Rivas, Whyte was awarded the interim WBC Heavyweight title meaning his next fight was to be a defence of his belt against Deontay Wilder.
The Whyte story is just the latest in a long list of drug-test controversies in the sport in recent years.
Earlier this year, Jarrell Miller was denied the opportunity of challenging the UK's Anthony Joshua on June 1st for his IBF, WBO and WBA heavyweight titles. 'Big Baby' Miller failed no less than three doping tests in late March, ruling him out of the Joshua fight.
The Brooklyn boxer tested positive for human growth hormone, EPO and GW1516, ruling him out of a matchup which would have earned him around £5 million.
As reported on Independent.co.uk, Joshua disclosed his concerns about the extremely worrying trend of PED-usage in the sport.
"These are top, top guys," Joshua said. "How are they getting to the top? That's what you need to question.
"I find it hard, imagine me with a needle in my arse every now and again – I'd be flying. It's hard.
"But when you look down that list of top heavyweights and you look everybody who has had it, how did they manage to get to the top? It's so difficult. It is out of control I would say."
Joshua went on to state that he feels not enough is being done about the problem and that the various boxing organisations might only act when their hands are forced, possibly through a tragedy in the ring.
"It's weird because even though it's happening, it's not being taken as serious as possible by the people in charge," he added. "It's a bit like racism in football, even though it's happening it's not being taken that seriously.
"Tyson Fury had his issues as well but he's fighting again and it's forgotten about. Maybe it would take something serious to happen like a death in the ring before anything changes.
"I'm tested more than 16 times a year, probably 16 times in each camp. I have tests done by UKAD and VADA. UKAD is whereabouts, so every three months I have to submit my whereabouts. Let them know where I'm going to be sleeping where I'm going to be two times in a day, so they can turn up."
The problem for the testing agencies such as UKAD and VADA is that the doctors working within a boxer's coaching staff can sometimes be ahead of the game in terms of learning new tricks.
Thomas Hauser, the journalist who broke the Dillian Whyte 'failed drug-test story', conducted an award-winning study on the PED problem within boxing. Hauser concluded that:
In boxing at present, the users are way ahead of the testers and the distance between them is growing. The only thing that can possibly close the gap is a national approach with uniform national standards and a uniform national enforcement mechanism. If additional federal legislation is necessary to achieve that end, so be it. The notion that boxing can clean itself up one state athletic commission at a time is frivolous.
One of the overriding obstacles facing boxing is the fact that the sport's governance is not uniform across the organisations.
If you're looking for a set standard for PED testing in boxing, you will not find it. Various jurisdictions have different approaches. Some only text on the night of a fight, picking random boxers from the card, some don't test at all. Then there are the various methods used – some collect blood and urine, others collect only blood, others only urine etc.
Is the Association of Boxing Commissions (ABC) one of the last great hopes for the sport to survive?
ABC's mission statement highlights its objectives to include promoting the "continued improvement" of boxing while helping to "promote the uniformity of health and safety standards." That last part is the clincher. Can ABC take more of a stance in unifying the organisations and getting the various setups to agree to minimum drug-testing standards with set methods and frequency? You would think so.
Something drastic has to be done for the love of the sport before boxing ends up as the butt-end of a joke, just like cycling did on so many occasions in the past.
Veteran boxing promoter Eddie Hearn has also previously emphasised the importance of the sport eradicating its relationship with PEDs. 
"I think there are a lot of champions out there [who are cheating], and it's got to change. I don't know if it's the promoters, I don't know if it's the commission, I don't know if it's the governing bodies, but someone has got to do something to make sure that at least the title fights are being tested.
"Something is going to happen, someone is going to die, someone is going to get hurt for life, someone is going to get paralysed by a drugs cheat, what happens then? Is that murder?"