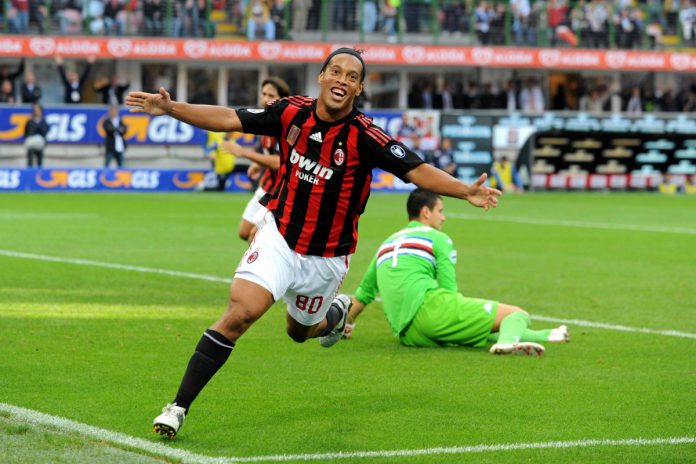 Betcris has announced a partnership with former Balon d'Or winner Ronaldinho which will see the Brazilian trickster become the face of the betting brand. 
The online sports betting platform, which boasts the largest presence in Latin America, will begin working with the samba star as of 1 October with the deal set to run for three years. 
JD Duarte, Betcris' CEO, commented on the acquisition, stating: "We are very excited to be able to work with Ronaldinho, one of the best of all time! No matter how old you are or where you live, everyone smiles when they see him. We want people to have the same reaction when they think of Betcris."
Ronaldinho, who is widely considered as one of the world's best ever football players, started his career playing in Brazil with Gremio in 1998 before transferring across to Europe where he played for continental giants such as Paris Saint-Germain, FC Barcelona and AC Milan.
As well as also winning the FIFA World Player of the Year twice in a row between 2005 and 2006, the Brazilian is also included in the FIFA 100, a list which is reserved for history's greatest footballers and has been awarded the title of "King of Europe" on multiple occasions. 
Along with his haul of individual awards, Ronaldinho is also recognised as being the only player in history to have won the World Cup, the Balon d'Or, the UEFA Champions League and the Copa Libertadores. 
Ronaldinho, retired in 2015 with a total of 610 career appearances and 225 goals for club and country. Across his 17 year career, the Brazilian also amassed 65 honours, 46 of which were individual awards.
The deal also includes access to Ronaldinho's 100 million strong digital audience.