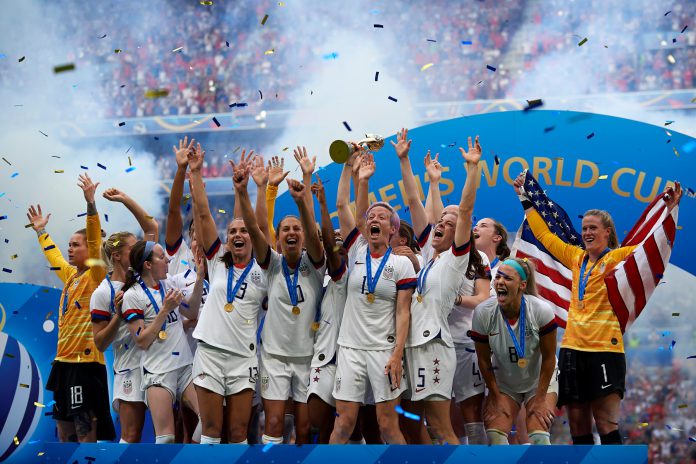 The Fédération Internationale de Football Association (FIFA) is reportedly set to increase bonus payments to players at the 2023 Women's World Cup. 
The report, which was published by French international news agency Agence France-Presse (AFP), states that FIFA is planning to renegotiate contracts which will allow it to boost its bonus offering to players, however, no official statement has yet been released with regards to the cash offering. 
The move comes after FIFA president Gianni Infantino promised to increase the originally-planned prize fund for the tournament, with it being raised from this year's total of $15m to up to $60m along with the size of the tournament itself increasing from 24 teams to 32. 
Moreover, Football's governing body is also considering creating a women's World League, similar to UEFA's Nations League, as well as a Women's Club World Cup. 
FIFA is also set to confirm previously announced plans later on this week, when it is expected to officially unveil funding of $1bn for women's football over the next four years, which the organisation is set to fund itself with Infantino stating: "We don't need all this money in the Swiss banks."
Moreover, the meeting which is taking place in Shanghai, will also see FIFA confirm the host of the expanded 24-team 2021 Club World Cup, with China seemingly being the only country under consideration.
Eight candidates are reportedly competing to become the hosts of the 2023 Women's World Cup – Argentina, Australia, Brazil, Colombia, Japan, New Zealand, South Africa, and a potential joint bid from North and South Korea. 
Bidding and hosting documents have now been sent out to the eight federations, with FIFA requiring their final bids by 13 December. 
The candidates will then move on to an evaluation phase set to take place in January and February 2020 before a FIFA Council vote decides the host by May – giving the winning nation three years to prepare for the expanded tournament.
Insider Insight – This follows on from the success of the United States Women's National Team (USWNT), not only at the Women's World Cup, but also back home in America where they continue in their increasingly supported fight for equal pay. 
Moreover, the appetite for women's football has never been higher, with the USWNT's home jersey becoming the best-selling football jersey ever on Nike.com as well as England's Lionesses attracting record crowds for its clash against Germany by selling out Wembley Stadium for the first time ever.