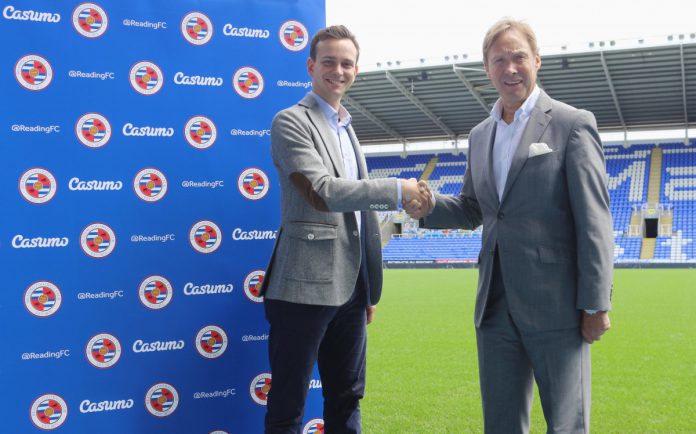 Enhancing the conversation around responsible gambling, Reading FC's principal partner Casumo has pledged to match the money raised from the auction of the club's match-worn poppy-branded shirts as part of separate donation to industry charity, GamCare. 
The announcement follows this year's Responsible Gambling Week, an initiative that was embraced by a myriad of English clubs, from all divisions. The week bolstered efforts to trigger a national conversation about what it means to gamble responsibly.
The Championship club showed its support to the campaign, carrying the #RGWeek19 messages in its matchday programme, across social media and on its big screen and LED boards at Saturday's home game.
Perhaps most noticeable to supporters, the Casumo logo will also change to its CasumoCares logo on the front of the club's first team shirts for Reading's home match against Birmingham City at the start of next month.
John Hagan, chairman of the IGRG, commented: "We are delighted that Reading Football Club and Casumo are supporting Responsible Gambling Week. We want to take the message about safer gambling even further this year, and are confident this will be our biggest campaign yet.
"The continued engagement and support of football clubs is enormously helpful in highlighting the week and triggering a national conversation about what it means to gamble responsibly throughout the year."
Insider Insight: The way football and sports sponsors has embraced Responsible Gambling Week, has helped enhance the message and promote to a greater audience. 
This initiative by Casumo is a positive and unique way of utilising the firm's partnership with Reading FC to show a commitment to Responsible Gambling Week.