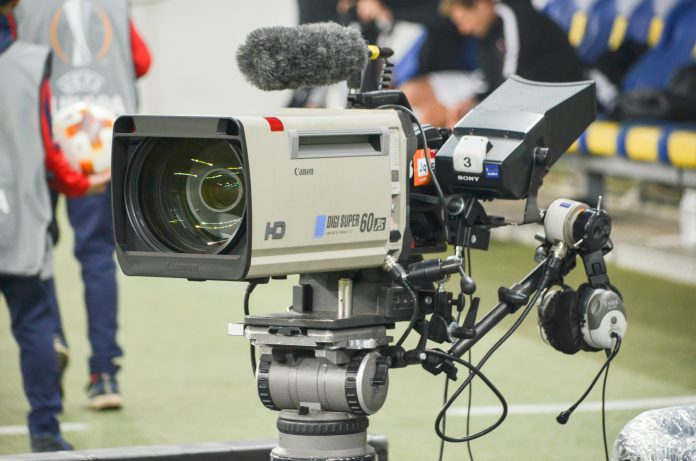 Christian Seifert, chief executive of the Deutsche Fußball Liga (DFL), has stated that the number of free-to-air German league football matches will increase as from the 2021-22 Bundesliga season.
With the DFL currently drafting the tender documents for domestic rights between 2021-22 and 2024-25, Seifert has stated that the number of games on free-to-air TV will be greater in the next invitation to tender which is planned to go to market within the next few months. 
No exact figures have yet been confirmed by the Bundesliga organisers, however, German newspaper Bild has reported that the league would like to increase the number of live Bundesliga fixtures on free-to-air television by up to nine matches each season.
In its ongoing 2017-18 to 2020-21 cycle, public-service broadcaster ZDF holds the non-exclusive rights to televise three Bundesliga matches as well as the German Supercup and the two relegation play-off matches between 2. Bundesliga and 3. Liga.
As it stands, the three regular-season Bundesliga matches aired by ZDF, which includes the season opener, are all Friday evening clashes, with reports now suggesting that the two relegation play-off matches between the top-tier Bundesliga and 2. Bundesliga, along with the opening match from the second tier, will be added to the live free-to-air inventory on offer in the new cycle.
Regarding pay-television broadcasters, Sky Deutschland currently broadcasts the majority of live Bundesliga fixtures having secured 266 exclusive live Bundesliga matches per season as well as all the rights to the entire 2. Bundesliga campaign. 
Including the additional highlights deals with public-service broadcaster ARD and sports broadcaster Sport1, as well as the direct deal with DAZN which grants it the rights to both highlights clips and 40 Bundesliga matches, the DFL sees its domestic media rights deals bring in €1.16bn ($1.28bn) per season in the current cycle.
Aside from interest from its current domestic partners, it is expected that other companies such as Amazon, who recently acquired the rights to broadcast selected matches of the UEFA Champions League (UCL) in Germany as from the 2021/22 season, will make a play for the domestic Bundesliga rights upon the tender release.  
At the time, Alex Green, managing director at Amazon's Prime Video Sport Europe division, released a statement which read: "We're excited to bring UEFA Champions League football to our customers in Germany. The UEFA Champions League is one of the most prestigious club competitions in the world. We're delighted to bring the top-pick Tuesday matches to our customers from 2021."