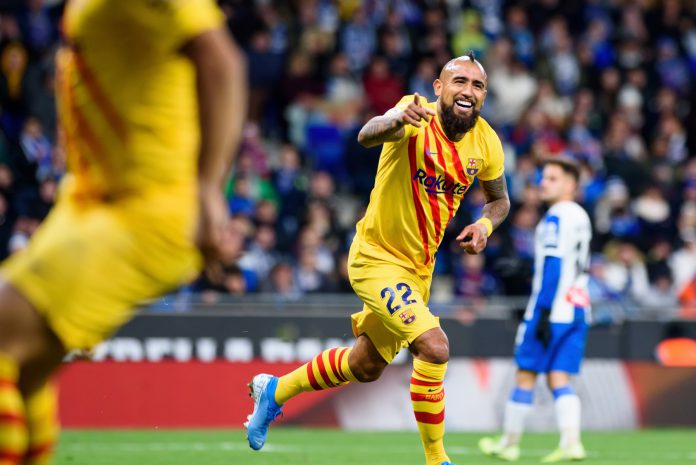 Eleven Sports has announced it has secured the exclusive Polish and Portuguese live broadcasting rights to the upcoming reformatted version of the Supercopa de España.
The tournament, which in its original iteration was contested between the winners of La Liga and the Copa del Rey, will now see four teams compete, with this inaugural edition seeing Barcelona, Real Madrid, Atletico Madrid and Valencia all in action at the 62,000-capacity King Abdullah Sports City stadium in Jeddah, Saudi Arabia.
Danny Menken, Group Managing Director, Eleven Sports, stated: "The Super Cup is bringing together LaLiga's top teams for what promises to be three strong match-ups. It's a great way to kick off a top-quality calendar of football for Eleven fans in 2020."
The tournament gets underway tonight (8 January) when Valencia takes on Real Madrid in the first semi-final, before Barcelona meets Atletico Madrid on 9 January in the second semi-final. The winners of each respective matchup will then come head to head in the final on 12 January. 
The addition of the Supercopa de España broadcasting rights enhances Eleven's portfolio of football rights in both Poland and Portugal which already contains other competitions including La Liga, Bundesliga, Ligue 1, Serie A, and the UEFA Champions League across both markets. 
Eleven's acquisition of the broadcasting rights for the competition follows on from the December 2019 appointment of Luis Vicente as the group's new Chief Executive Officer.
At the time, Vicente discussed his excitement in regards to joining the media group, stating: "ES has been disrupting the world of sports media since 2015 and has already developed a fantastic offering for millions of fans globally. 
"My mission will be to help ES continue to grow, to further democratise our offering and give fans everywhere the opportunity to enjoy the best sporting moments with ES. I am very excited to get Started."
Insider Insight: This tournament sees the Supercopa de España embark on its fruitful expansion, with the Spanish Football Federation (RFEF) receiving a reported £102m over three years to host the competition in Saudi Arabia.
The move has been heavily criticised by La Liga president Javier Tebas as well as by Maria Jose Rienda, the president for Spain's National Sport's Council, who stated that the government would not support hosting the competition "in countries where women's rights are not respected".