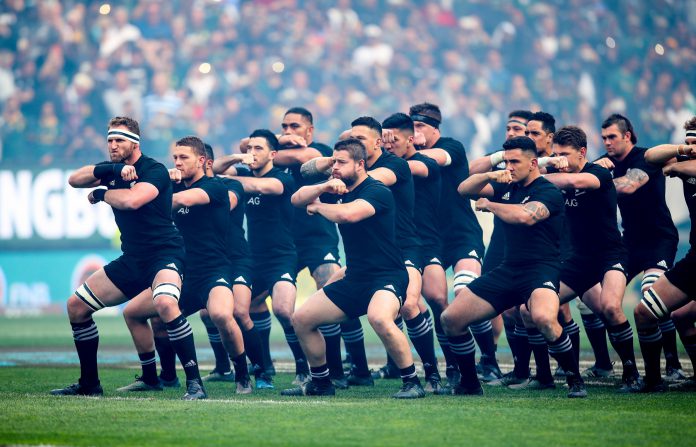 New Zealand Rugby (NZR) has announced that the US-based American International Group (AIG) will not be renewing its sponsorship deal following the culmination of its current contract at the end of 2021.
The insurance group has sponsored NZR's national teams since 2012, signing an initial five-year deal that was reportedly worth $80m, before getting renewed in 2016 with the current agreement now seeing AIG sponsor New Zealand's senior men's national team, the All Blacks. 
As well as the All Blacks, the current agreement also sees AIG provide sponsorship of the All Blacks Sevens, the Maori All Blacks, the Black Ferns, the New Zealand Black Ferns Sevens, and New Zealand's U-20 teams.
Mark Robinson, NZR chief executive, released a statement which read: "We have enjoyed a hugely successful and mutually beneficial commercial partnership that has helped both AIG and NZR to strengthen our respective brands on the world stage.
"Through this partnership, NZR and the six national teams sponsored by AIG have been able to grow rugby's presence in new and growing markets, with opportunities to play in new territories and introduce our teams to new fans all over the world," Robinson said.
"Lengthy commercial partnerships such as this are unusual, and the lead-in time provided means NZR is very well placed to attract new sponsors.
"We will continue to work with AIG through another exciting period for our teams – with both the men's and women's sevens teams seeking gold at the Tokyo Olympics later in 2020, and the Black Ferns heading into the Rugby World Cup 2021 as defending champions and the tournament's host nation."
AIG's decision to not renew its sponsorship of the NZR ends a near nine-year partnership, with the insurance company opting to confirm the news now with the aim of providing both entities ample time to prepare for the future – specifically the NZR who is now in need of finding a new main sponsor. 
Daniel Glantz, AIG's global head of sponsorship and strategic partnerships, concluded: "We thank New Zealand Rugby for their partnership and are proud of our many accomplishments together. New Zealand Rugby's staff and players have consistently demonstrated a commitment to excellence on and off the pitch, which has enhanced both of our brands and inspired rugby fans around the world."