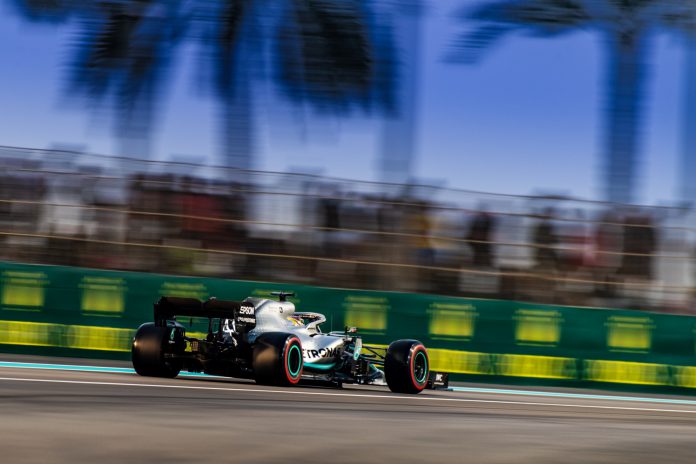 Formula One (F1) is in talks over staging a Saudi Arabian Grand Prix with reports suggesting that the motorsport giant is currently discussing a deal worth in the region of £50m per year.
The report, which comes courtesy of the Daily Mail, has suggested that the motor-racing series could stage its first race in the Middle-Eastern country as early as 2021, with a street-race in the city of Jeddah being touted as the location for the inaugural Saudi GP. 
A Saudi GP would become the third Middle East race on the F1 calendar after Bahrain and Abu Dhabi, with a spokesman for the Bahrain International Circuit, host of the Gulf country's grand prix, discussing how Saudi Arabia's inclusion in the F1 racing calendar would be beneficial. 
He said: "Since our first race in 2004, our goal has been to grow the fanbase for motorsport in the region. We would, therefore, welcome initiatives which can support that growth and believe that a future race in Saudi Arabia would be complementary."
As well as the discussions to host a GP within the country, it has also been reported that F1 has already agreed a global sponsorship deal with state-owned oil firm Aramco and that the city of Qiddiya is set to be the long-term home of any potential GP following the completion of a multi-purpose project being developed around 45km from the capital Riyadh.
If a Saudi Arabian GP is confirmed, then F1 will become the latest major sporting event to travel to the Middle-Eastern country, with the most recent event seeing Spanish football's Supercopa de España head to Jeddah, with Real Madrid eventually winning the four team tournament. 
Prior to the tournament kicking off, the Spanish Football Federation (RFEF) confirmed that the newly formatted Supercopa tournament will be hosted in Saudi Arabia up to 2022, with reports within the country stating that as a result of the three-year deal, the federation will have reaped over €120m.
As well as the Supercopa, World Snooker also recently announced that for the first time Saudi Arabia will host a tour event in 2020. 
At the time, Prince Abdulaziz Bin Turki AlFaisal Al Saud, Chairman of the GSA, stated: "This partnership adds further to our hosting of a diverse range of international sports in Saudi Arabia. Having held motorsport and boxing events in recent months, and with tennis and equestrian events to follow, we are thrilled to add the Saudi Arabia Snooker Masters, which will see world class snooker played in Saudi Arabia for the first time in 2020."
Other major sporting events to have recently been moved to Saudi Arabia include: 
Joshua v Ruiz II

Saudi International – European Tour

Khan v Dib

Supercoppa Italiana