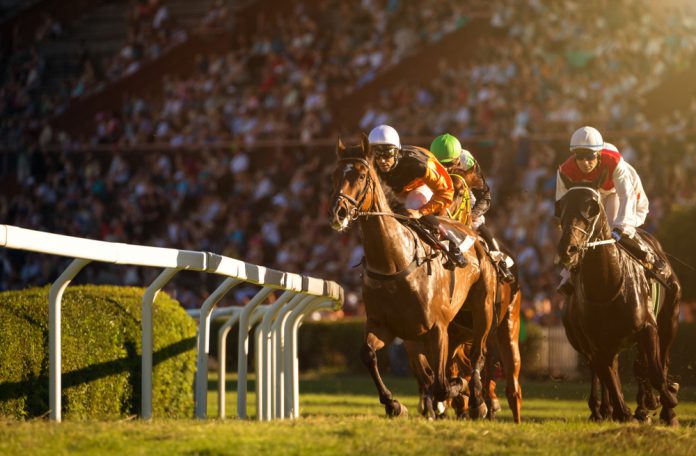 The British Horseracing Authority (BHA) has begun its search for a new leader following the announcement made by Nick Rust that confirmed he will be stepping down as Chief Executive at the end of the year.
Having been appointed as the BHA's CEO in November 2014, the former Ladbrokes executive made history by becoming British horseracing's first leadership appointment from the betting industry and was tasked with restructuring UK racing's levy system to secure new revenues.
"The BHA team I lead worked hard over several years to put forward the arguments to government and the industry ensured that a consistent, simple message was communicated to Parliamentarians and the media. It's an important reminder of the influence that racing can exert when we work together in a common purpose.
"Of course, there's always more to do and racing faces its share of challenges as any sport or business does. The job's never done. But my successor can look forward to the support of a top-class Chair and an expert Board, a capable and excellent team and an industry that when it comes together and works in a collaborative way can be highly effective.
"2020 promises to be a great year for British racing. I believe we can achieve many more things together this year if we continue to focus on a progressive approach that keeps British racing relevant, understood and accepted.
"I wanted to let the BHA know my decision and plans well ahead of leaving to allow plenty of time for a successor to be identified and appointed."
Throughout his tenure, Rust also oversaw a three-year renegotiation, which resulted in public fallouts between racing and betting leadership, as UK racing moved to expand its levy system's by incorporating a 10% fee on the gross profits of remote operators secured through racing wagers.
The BHA's new chair Anne-Marie Phelps, who is now set to lead the organisation's executive search, discussed Rust's achievements throughout his time as the BHA's CEO.
She added: "We're all going to miss Nick's passion and drive. It is typical of his deep commitment to British racing that he's given us plenty of time to find a new leader, avoiding a vacuum and ensuring a seamless transition. 
"He's been a great help to me personally over the last few months as I've got to know the sport and the industry. We'll be using all our complementary skills over the next few months to keep racing moving forward."
The news of Rust's departure has also been quickly followed by an announcement made by the Jockey Club which confirmed that Chief Executive Paul Fisher is ending his 19-year executive relationship of Jockey Club Racecourses next month.
Confirming his departure Fisher concluded: "After 19 fantastic years at The Jockey Club, and more than ten of those running Jockey Club Racecourses, I've decided it's time for a fresh challenge.
"I'm proud of the commercial growth, record prize money contributions and significant improvements to our facilities and the overall customer experience we've been able to deliver around the country at our courses, large and small."