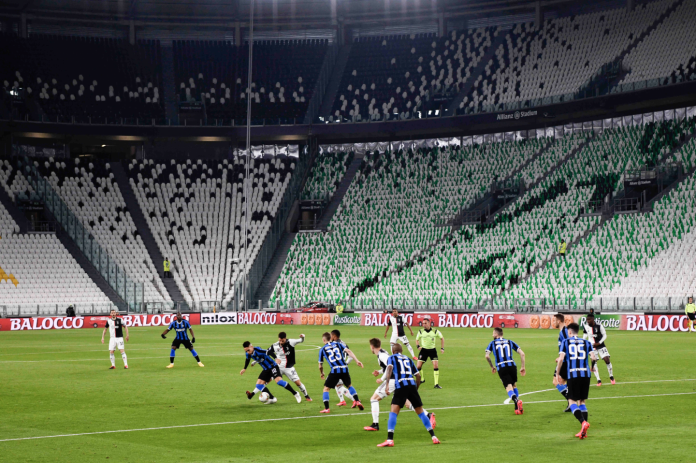 All English football matches are expected to be played behind closed doors as the government continues to implement contingency plans to 'delay' the spread of coronavirus (COVID-19), as reported by The Times.
According to The Times, the government is expected to roll out a complete spectator ban for all football games in every division in England, from the Premier League to the lower tiers. A decision is expected imminently, with the precautions to be implemented once the number of coronavirus cases exceed 500. The figure currently stands at 456.
To ensure that the government's decision, which was accepted by every English football governing body, will not completely affect spectators who hold season and matchday tickets, all holders will be able to livestream the games directly from their homes.

Most fans will be able to watch the games directly on their side's iFollow services if they have purchased a matchday or season ticket.

The majority of teams in the football pyramid have the capability to install streaming services, and so this will combat the issue smaller clubs could face as those side's heavily rely on gate receipts. 
On the other hand, spectators will still be able to watch some of the country's biggest sides in the Premier League and Championship play through the campaign, which will not be postponed nor suspended as part of this decision.   
It is expected that only players, team officials, broadcasters and journalists would be allowed to attend games in England.

Football matches will also continue to commit to all broadcasting rights, as long as factors such as a football or staff member contracting the virus does not occur. If such a case were to happen, the Professional Footballers' Association will want to implement that games should be banned.

The reason for games to be broadcast will be so contracts will not be broken, which could result in huge financial implications for every club. 
In an attempt to delay the spread of the virus, all pubs will be banned from broadcasting football games. This measure will be put in place to restrict people's opportunities to come in close contact with COVID-19 cases.
In terms of how matches will be broadcast, the Saturday 3pm time slot ban will still be put in place. However, broadcasters will be able to screen more than one Premier League game during both lunchtime and tea-time television time slots, along with scheduled games on any other day of the week.