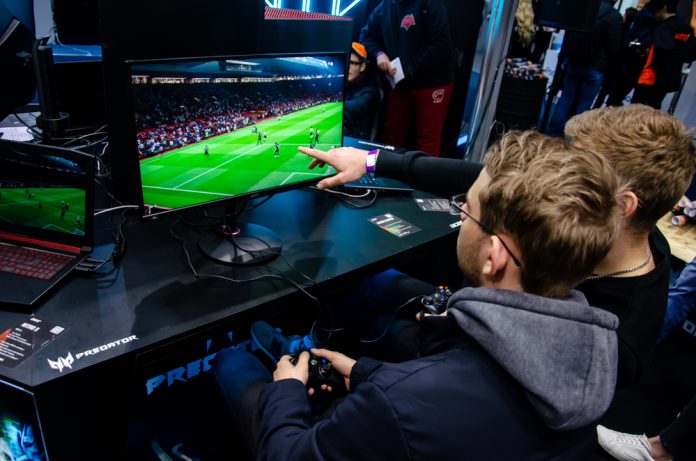 EFL League 2 club Leyton Orient has united the footballing world amid COVID-19's worldwide impact by launching a 128-team FIFA 20 tournament featuring a whole host of global teams.

Over the weekend various football clubs took to social media to engage with its fans, with the likes of Hull City and Bayer Leverkusen playing Connect 4 and Southampton playing Noughts and Crosses with Man City. However, teams will now face each other on the virtual pitch with teams like AS Roma, Benfica and West Ham involved in the competition.
? SAY HELLO TO YOUR CONTENDERS!

Here is the full list of 128 teams competing in the #UltimateQuaranTeam Cup!

Represented:

??????????????????????????????????? ???????? ?? ??

The draw will take place on *Wednesday* now – more info to follow.

Who's do you make as the favourite then? ?

— Leyton Orient (@leytonorientfc) March 16, 2020
The tournament, aptly named the FIFA Ultimate Quaren-Team Cup, will see the clubs either have a fan represent the side or one of the team's professional footballers be involved. 
Premier League side Crystal Palace has already revealed that Andros Townsend will represent the club throughout the tournament.

DreamTeam and Breyer Group will sponsor the competition that will represent over 16 countries throughout its duration, with the draw for the competition set to be revealed on 18 March. 
It is not yet known what the format of the tournament will be or whether there will be the possibility of it being streamed live. It is expected that at the very least matches will be streamed on each club's individual social media platforms. 
However, given the popularity of the tournament, that was initially only meant to house an ambitious 64 teams, it isn't beyond the realms of possibility that an esports broadcaster, such as FIFA's own production division, attempts to secure streaming rights.

For a full list of all the team's taking part and updated on the competition visit Leyton Orient's social media channels.
Insider Insight: From a marketing stand-point that is a marvellous piece of business for Leyton Orient. The tournament will not only provide sport-starved fans with content but it will enhance the League 2 club's stature, opening the side up to greater sponsorship opportunities and the potential to use this competition to develop the club's brand. 
With the likelihood that further football delays are expected, tournaments like the FIFA Ultimate Quaren-Team Cup will likely be announced around the globe.