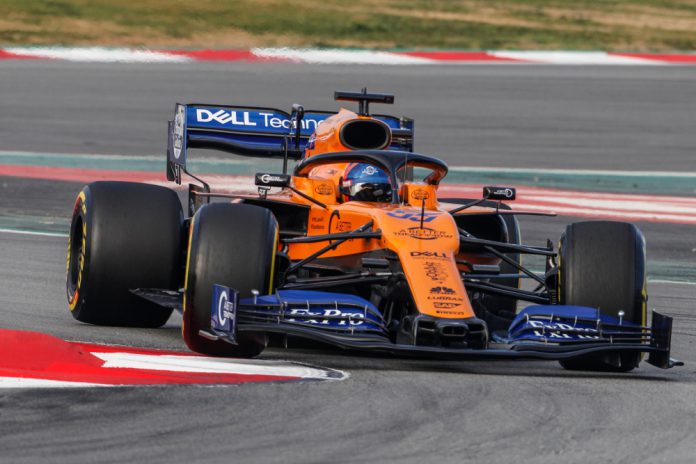 The McLaren Racing Formula 1 team has announced the renewal of its partnership with gaming equipment provider Logitech G.

The agreement sees McLaren and the Logitech brand continue to create activations, such as the McLaren Shadow Project and the Logitech G Challenge, in order to strengthen the link between bring esports and racing.
Mark Waller, Managing Director, Sales and Marketing at McLaren Racing commented: "Logitech G has supported McLaren's eSports endeavours from the start, and I'm pleased to extend this partnership across the Group.
"Logitech G is unique in their process and the way they collaborate with their partners to create the best experience and high-quality products for gamers. We are excited to bring a new G Challenge to gamers and open a new gateway into the world of racing."
McLaren and Logitech have also confirmed that the firm's will create the G Challenge 2020 which has been described by the F1 side as 'the most inclusive eRacing competition in the world.'
Vincent Borel, General Manager of Logitech added: "McLaren is a pioneer in the automotive space and hyper-competitive world of Formula 1. We are thrilled to continue our partnership and broaden our commitment to a shared vision that elevates eRacing within the world of gaming and beyond.
"Together with McLaren, we will create a thrilling eRacing experience that will ignite the passion and racing spirit in all of us."
Formula 1 has used esports in recent weeks in order to keep fan engagement amid its Grand Prix suspensions due to COVID-19. Most recently, the organisation's all-pro eRacing series peaked at 395,000 concurrent viewers.

Insider Insight: McLaren's renewed partnership with Logitech is a shrewd move considering how the importance of esports has risen in many racing fan's opinion. The deal will only enhance the F1 team's esports division while continuing to build the bridge between competitive gaming and traditional sports.