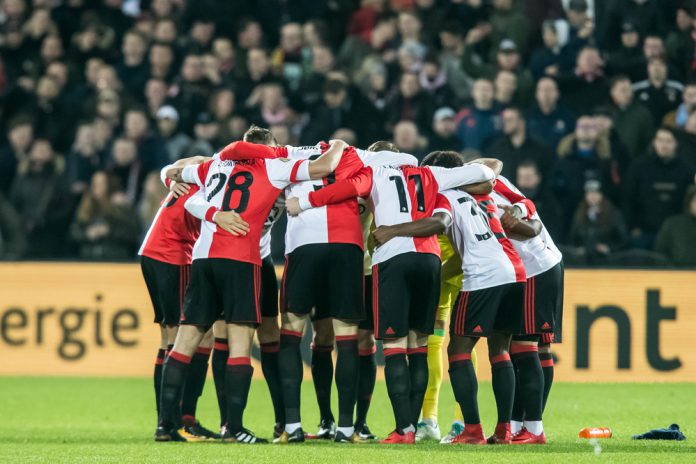 Fox Sports has revealed that it will pay its final instalment fee for the Eredivisie despite the fact that the league has been suspended during the COVID-19 pandemic.
According to Dutch website ad.nl, the broadcaster's final instalment of approximately €20m will be transferred under certain conditions. If the league decides to conclude its campaign without any matches being played, akin to the Belgium Pro league's decision, then the payment could be reconsidered.
Fox Sports' decision will be a welcome relief to Eredivisie clubs as the sides heavily rely on broadcast revenue, along with sponsorships, to fund its infrastructure. As a result of the broadcast payment Ajax will receive €2.6m, meanwhile PSV and Feyenoord will collect €2.3m and €2.05m respectively.
All of the league's teams will receive a minimum of €500,000 from the payment, which should hopefully stabilise some of the team's financial status' at least in the short-term.

Fox Sports is currently in its sixth season of a 12 year long deal with the Eredivisie worth an estimated €80m per season. The broadcasters long standing deal with Netherlands'  premier competition would likely have been a factor in Fox's decision to provide the fund despite uncertainty as when the televised games will be rescheduled.
It is expected that the Eredivisie will continue its campaign once it is safe to do so and government guidelines are met, with the Dutch Football Federation (KNVB) issuing that it is working to finish the 2019-20 season by August 3. Nevertheless KNVB, as of yet, has not ruled out permanently discontinuing the season.
The coronavirus has caused financial uncertainty for a variety of competitive sports, as suspensions, cancellations and postponements have caused some sponsors and broadcasters to withhold funds due to contractual breaches or clauses.
This was non-more apparent than when Ligue 1 club Bordeaux had its main shirt sponsorship deal suspended after Bistro Régent activated a clause allowing the firm to do so if there was a proven health crisis.