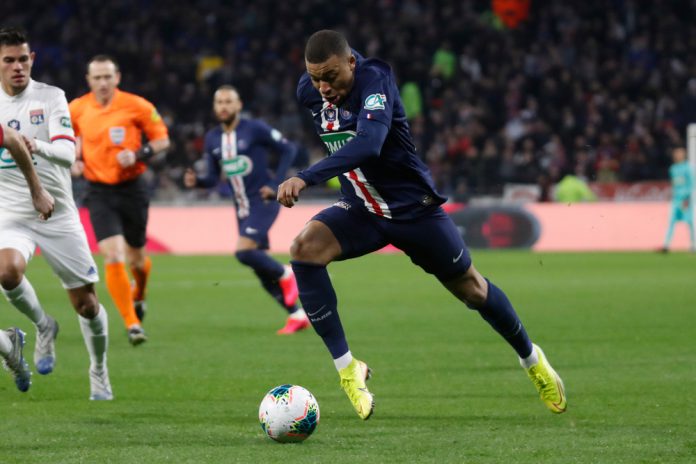 Ligue 1's 2019/20 season has officially concluded as the French Professional Football League (LFP) awards Paris Saint Germain with its seventh title in eight years and reveals which teams will be relegated to Ligue 2.
A points-per-game system was used by the LFP, which takes into account the performance of clubs in the matches already played, in order to decide the league's final standings with PSG, Marseille and Rennes qualifying for the Champions League.

At the other side of the table, the calculation has resulted in Toulouse and Amiens being relegated. 
After being award the title, PSG chairman Nasser Al-Khelaifi stated that the right call was made for the safety of the country. He said: "We understand, respect and support the decisions taken by the French Government to end the championship. Health, as the government has always said, must be everyone's priority.
"In these difficult times, I hope that this trophy will bring a little happiness and hope to all our supporters, and I am grateful to them for their unwavering support which helps drive Paris St-Germain forward."
Nevertheless, not all clubs have shared the same sentiment as PSG, with Olympique Lyonnais contemplating an appeal against the LFP's decision. By the point-per-game system Lyon has finished 7th which has seen them narrowly miss out on European football.
A club spokesperson stated: "Olympique Lyonnais reserves the right to appeal against that decision and claim damages, in particular in respect of loss of opportunity and in the light of the case-law of other professional sports which is currently underway, since the damage to the club amounts to several tens of millions of euros.
"We proposed as early as Tuesday that the league study an alternative solution that would allow the championship to end and thus preserve the fairness inherent in any sporting competition and be in line with UEFA's proposals based on sporting merit according to objective, transparent and non-discriminatory principles."
Amiens has also expressed its desire to address the standings with the LFP, asking for greater clarity to the organisers decision before taking any further action. 
Ligue 2 has also been affected as a result of the cancelation with Lorient being crowned champions under the same ruling. 
With Ligue 1 being officially concluded the LFP has now turned to plans for next season with the organisers intending to start its Ligue 1 and 2 seasons on August 22 at the latest.