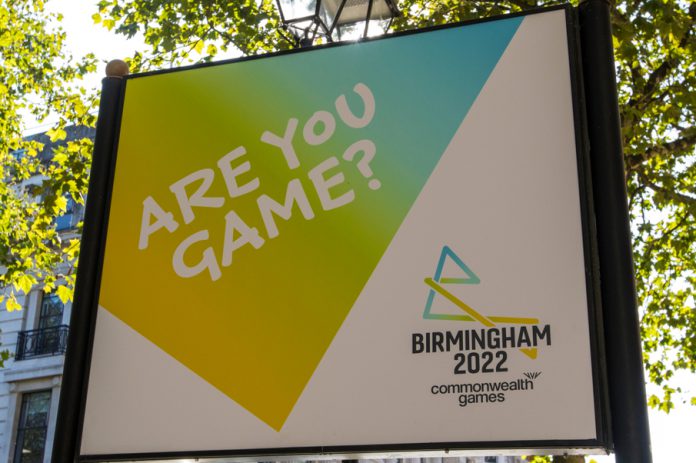 The Commonwealth Games Federation (CGF) has agreed an exploratory partnership with the Global Esports Federation (GEF) in order to develop a Commonwealth Esports strategy.
The partnership will focus on how esports can be integrated into the Birmingham 2022 Commonwealth Games, with an emphasis on using the growing industry to support and advance the tournament.
CGF President Dame Louise Martin stated: "In recent years, we have seen the dramatic rise of Esports in terms of popularity and participation, particularly the participation of young people. 
"During the COVID-19 pandemic, interest in Esports globally has continued to increase significantly which demonstrates an important characteristic of connecting people during a difficult period.  
"For some time now, the CGF has been looking for a way to formally engage with Esports, to explore how it can align with the Commonwealth Sports Movement and its support of the sustainable development of digital infrastructure, connectivity and commerce across the Commonwealth."
The CGF will also be looking at the development of sustainable esport competitions and development initiatives in which the Commonwealth could use for promotional opportunities that connect athletes with its citizens and communities. The initiatives used to integrate the GEF will include athlete-centred, 'sport-focused' campaigns that include the principles of Equality, Diversity, Inclusion, Integrity and Innovation.
In a statement by the CGF the federation highlighted that 65 per cent of the Commonwealth's 2 billion citizens are under the age of 30. Moreover, data from the CGF suggests that 16-24-year-olds are more likely to watch esports tournaments (32%) to traditional sports tournaments (31%).

GEF President Chris Chan added: "We are honoured to embark on this strategic partnership and support the Commonwealth Games Federation. This partnership further strengthens the Global Esports Federation's mission of convening the world's Esports ecosystem." 
"This partnership allows us to develop a pathway together for an inclusive, progressive, and visionary future for the youth and the entire Commonwealth – North to South, East to West – reaching across a third of the world's population. 
"The future of Esports continues to be bright, and we look forward to developing great collaborations across the world; elevating Esports based on the traditions and values of sport and the principle of harnessing technology for good."
Insider Insight: Esports' rise in prominence and viewership since the live-sport hiatus due to COVID-19 has highlighted the importance of the sector for tapping into a younger demographic. With its rising popularity, sporting organisations like the CGF have ultimately decided to integrate it into its tournament, albeit in a promotional sense right now. 
However, the federation in the future could follow the route as the 2018 Asian Games which integrated esports as a non-medal event.