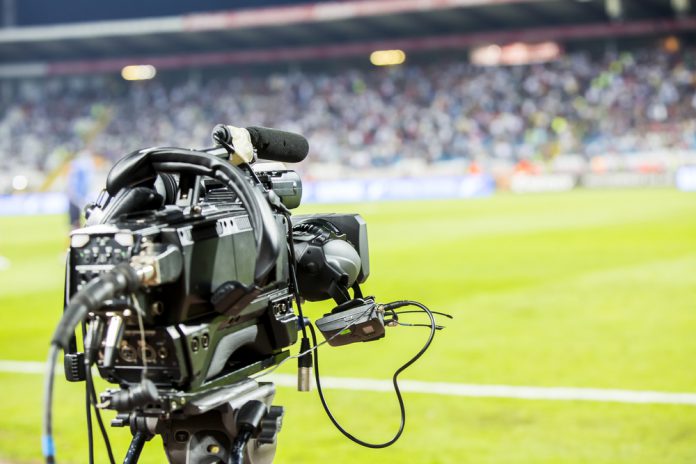 As the Premier League's 'project restart' continues to develop it has been revealed that some of England's top-division games may be streamed on YouTube, according to The Times.
In total, 92 games are still remaining in the Premier League and as a resumption date comes closer to being revealed, proposals are being discussed with Sky and BT Sport over allowing some games to be shown for free on their respective YouTube channels.
If select Premier League games are broadcast on YouTube it will be the first time since the 2013-14 season, when Sky broadcasted Manchester United v Swansea and BT aired Crystal Palace v Arsenal, in which an English top division match was aired for free. 
It is understood that all of the matches will still be shown live on TV with most of the matches being available on Sky and BT Sport. However, The Times also suggests that plans are in place to provide Amazon with some matches. 
According to reports the BBC will continue to be permitted to show highlights of the games on terrestrial TV.  In addition, the channel will potentially be able to air its football round-up shows more often considering the amount of games available in a short time-frame.  
It is understood that of the 92 top-flight matches remaining, 47 were already scheduled to be aired live. This means that 45 extra games will be split between Sky, BT and Amazon Prime, based on the proportion of games they are contracted to show each year.
The recent news will likely go down well with the Culture Secretary, Oliver Dowden, as he had previously raised the moral issue with the Premier League returning to Sky and BT Sport.
Two weeks ago he stated: "It wouldn't send the best signal if they were one of the first major sports to resume behind closed doors, and the public at large couldn't have access to it.
"I don't want to be in a position of issuing some blanket mandate or trying to change things round. But they do need to be mindful of that, and in fairness they are mindful of it."
With regards to the league structure ahead of the Premier Leagues seemingly inevitable restart, The Times reports that scrapping relegation should make certain broadcast contracts invalid as it renders a lot of the proposed games meaningless. So, it is expected that if the league does resume relegation is likely still going to be a possible outcome.