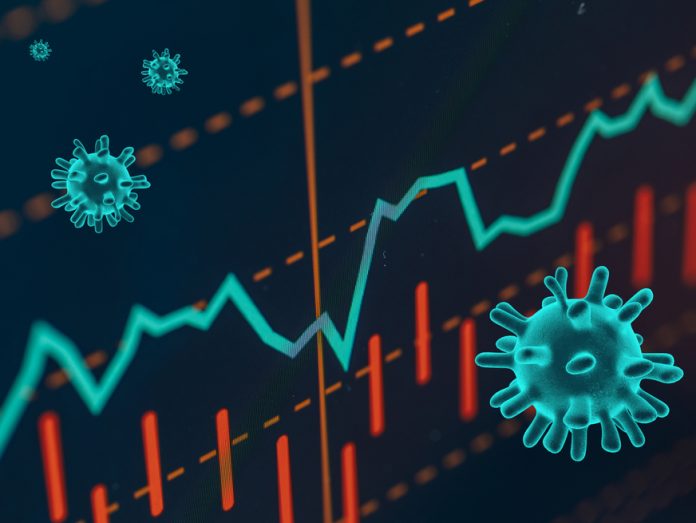 Global sports sponsorship revenue in 2020 is expected to take a $17.2 billion decrease as a result of COVID-19 according to projections made by sports marketing agency Two Circles.
This year's combined sports sponsorship right-fees are projected to fall from $46.1 billion in 2019 to $28.9 billion, a 37 per cent decrease. The financial sector is one of the biggest sponsors to be impacted by the global health pandemic. 
Last year the sector garnered $12.6 billion of global sports sponsorship rights, however, due to the global health pandemic the industry is expected to take an estimated 45 per cent decrease taking its 2020 figure to $6.92 billion.
Gareth Balch, Two Circles CEO, stated: "As a marketing platform to reach passionate and emotionally-engaged audiences at-scale in brand-safe environments, sports sponsorship is unrivalled. 
"However, with live sport halted globally since March, the value that sports properties have been able to deliver brand partners has been limited, with cost-cutting in sectors that invest heavily in sponsorship also presenting a significant challenge in signing new deals."
As Balch alluded to, Two Circle's report highlights that due to the COVID-19 crisis most new sponsorship agreements had been put on hold with existing agreements being ended due to cost-cutting measures. Moreover, the marketing agency mentions that certain partners will be given 'makegood' sponsorship collateral and cash rebates directly due to the postponements and cancellation of live sporting events.
Nevertheless, despite sponsorship in 2020 suffering a significant loss, Balch remained confident in the sports industry regaining its partners in the coming years, with partnership innovation and the return of live-sport being factors in sponsorship revenue rising.
He added: "Though every corner of sport is hurting, we remain certain that sport's economy will thrive in the long-term, and when the impending recession bottoms-out, all sectors will rely on the best marketing platforms available to grow their businesses. 
"The sports properties that use this period to invest in their sponsorship propositions, moving away in particular from analogue-led logo exposure to digitally-driven, tangible audience engagement, will be those that thrive most post-COVID-19."