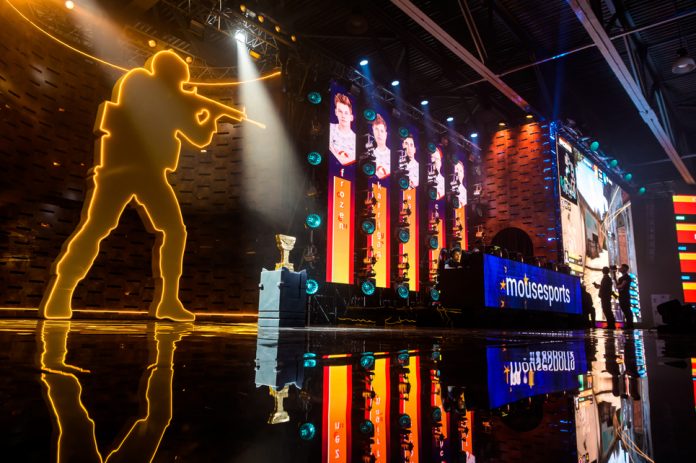 Esports has become a hot topic ever since it rose to prominence in mainstream media. The topic has branched through every industry in the business sector and at CasinoBeats' Malta Digital event, which highlights the countries growing opportunities in the world of iGaming, the popularity of esports and its sustained impact was raised again.
During CasinoBeats' 'Malta: The esports opportunity' panel, Eirik Kristiansen, the CEO of esportsbook Pixelbet, highlighted the growth of competitive gaming in recent years.
"Norway hasn't really been at the forefront of the esports evolution especially with a neighbouring country like Sweden which is quite far ahead," stated Kristiansen. "But in the recent couple of years we have seen a clear uptick there."
"Esports is sort of becoming a part of different nations, they take pride in the young athletes that take part in different types of esports. Everything between FPS (first person shooter) to mobile, it doesn't really matter. Finally you can see the countries embrace their athletes as well.
"Now esports is a real contender and it's respected all around the world."
Due to esports' upsurge in popularity, given the recent postponement and cancellation of sporting events, betting sites and broadcasters specifically turned to competitive gaming to fill its catalogue. This has led to a large increase in esport betting, particularly for sports centric titles such as FIFA and NBA2K. 
Speaking about how the global health pandemic has affected esports betting, Stepan Shu, Head of Esports, Parimatch said: "We are discovering a lot of interest in esport games that are very similar to their sports. I even try to tell everybody right now that I'm trying to separate endemic esports, like Dota 2, CS:GO and League of Legends, and simulation. A lot of folks are very interested in FIFA, NBA2K and other stuff like this." 
"People at the age of 24 and under, they will switch into esports much more efficiently than older guys. They understand what esports are and for them so for them it's not a problem just to switch and try to make bets for esports.
"Everything is growing, I cannot say it's something unique but of course people are pushed into lockdown, they see a lot of stuff on Twitch and they made a bit more bets than before. So, we have increased in volume more than 20 per cent."  
Additionally, Betway Group's head of esports Adam Savinson emphasised that his firm's priority is on the growth of traditional esport games such as League of Legends and CS:GO as those figures are unlikely to falter once live sport fully resumes.   
Savinson explained: "The bigger focus for me, and I think that's where Betway has been doing the marketing and has been building the brand, is the growth in viewership as an industry in betting on your more traditional esports games.
"Esports has always been a massive focus. We are putting in a huge amount of effort to make sure that we are seen as the market leaders. We are putting great, authentic marketing to this audience and we knew this opportunity was massive, irrelevant of whether the viewership has gone up in the past few months."

"I think the big difference is that other people are starting to wake up to the opportunity."   
The panel, which was moderated by Esports Insider co-founder and managing director Sam Cooke, also discussed a range of topics on the sector including customer education and the prospect of sim racing and Riot Games' new title Valorant having viable betting sectors. 
Delivered in association with Gaming Malta, CasinoBeats Malta Digital looks to provide networking opportunities to a wide range of casino and iGaming delegates from 30 June to 2 July 2020. The event features 40 virtual exhibitors, numerous networking opportunities, 130 leading speakers, and countless business opportunities for 3,000 senior decision-makers from operators, suppliers, affiliates and other industry stakeholders in the casino and iGaming sector.
To find full details of the event and information about how to register plus the discounts available on company group passes, then visit the event's official website: https://sbcevents.com/casinobeats-malta-digital/