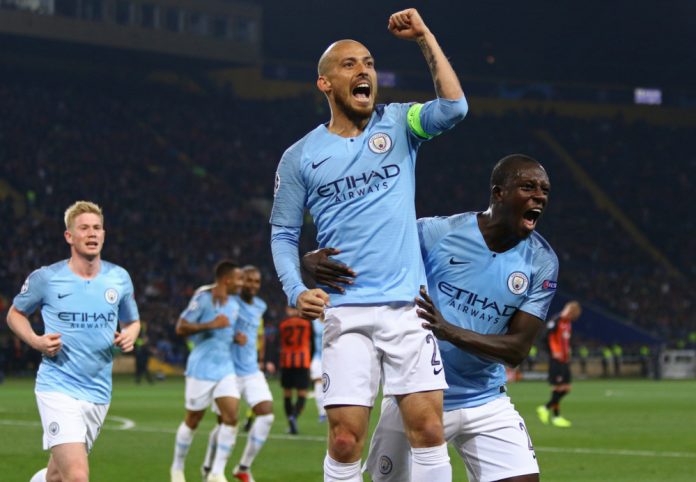 The Court of Arbitration for Sport (CAS) has announced that the two-year European ban imposed on English Premier League side Manchester City by UEFA has been overturned. 
The initial ban saw saw Pep Guradiola's outfit slapped with a two-year suspension from all UEFA competitions which the club immediately challenged. 
With the sentence having been appealed in June via video conference due to the COVID-19 pandemic, CAS' decision now sees the Manchester based club, which has already qualified for next season's UEFA Champions League campaign, cleared to compete in future European competitions.
A statement released by CAS read: "The Court of Arbitration for Sport has issued its decision in the arbitration procedure between Manchester City Football Club and the Union of European Football Associations (UEFA). 
"The case concerns an appeal filed by Manchester City FC (MCFC) against the decision of the Adjudicatory Chamber of the UEFA Club Financial Control Body (CFCB) dated 14 February 2020 in which it was deemed to have contravened UEFA's Club Licensing and Financial Fair Play Regulations and sanctioned with exclusion from participation in UEFA club competitions in the next two seasons and ordered to pay a fine of €30m. 
"Following the hearing, the CAS Panel deliberated and concluded that the decision issued on 14 February 2020 by the Adjudicatory Chamber of the CFCB should be set aside and replaced. 
"The CAS award emphasised that most of the alleged breaches reported by the Adjudicatory Chamber of the CFCB were either not established or time-barred. As the charges with respect to any dishonest concealment of equity funding were clearly more significant violations than obstructing the CFCB's investigations, it was not appropriate to impose a ban on participating in UEFA's club competitions for MCFC's failure to cooperate with the CFCB's investigations alone."
Although having escaped the two year ban, Manchester City has been ordered to pay a fine of €10m to UEFA, which is to be paid within 30 days as from the date of issuance of the arbitral award. 
A statement released by Manchester City concluded: "Whilst Manchester City and its legal advisors are yet to review the full ruling by the Court of Arbitration for Sport, the club welcomes the implications of today's ruling as a validation of the Club's position and the body of evidence that it was able to present. The club wishes to thank the panel members for their diligence and the due process that they administered."