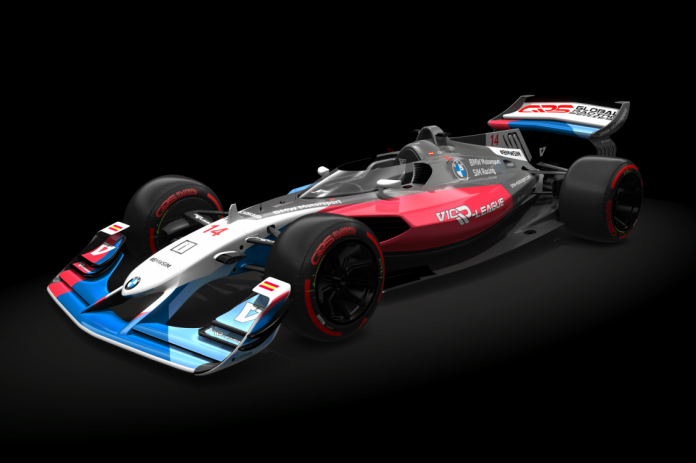 The V10 R-League has announced that BMW and Porsche will be the final participants for its inaugural season, taking the total to eight competitors.

Both of the firm's esports divisions (BMW Motorsport SIM Racing Team and Porsche24 Redline) will represent the companies with the full line-up including Red Bull Racing Esports, Williams Esports, Team Fordzilla, YAS HEAT, BWT Racing Point Esports and JEASA Team Suzuki.

Rudolf Dittrich, the general manager BMW Motorsport Vehicle Development stated: "We are happy to see a BMW Motorsport SIM Racing entry in the V10 R-League. Our drivers have connections to various sim racing teams and are now joining forces to fly the flag for BMW Motorsport. 
"For us, sim racing has become an additional pillar in our race programme and we want to play an active role in this world by bringing our experience and technologies. Our BMW SIM 120 and BMW SIM M2 CS Racing Cup programmes prove just that. We are determined to be a key player in the exciting future-oriented field of sim racing. In season one we want to learn as much as possible and deliver entertaining races to our fans."

The V10 R-League is a new sim racing competition created by Gfinity and Abu Dhabi Motorsport Management (ADMM), with the esports tournament boasting a £100,000 prize pool. As a whole the sim racing world has seen a huge spike in growth following the global health pandemic as famous drivers partnered with eRacers to compete in a variety of competitions across all the major motorsport titles.

Diederik Kinds of Porsche 24 by Team Redline principal added: "The Global Racing Series is an exciting new esports concept with a novel and refreshing concept. The car is fantastic to drive and attractive to watch, and the variety of matches makes this an exciting event for our drives and fans alike. 
"Since our inception in 2000 Team Redline has been pioneering in esports and we are proud to be part of the first ever V10-R season – even more so knowing that our main drivers Atze Kerkhof, Ben Cornett and Michal Smidl are battling against the highest level of Esport racing teams. We believe Gfinity and ADMM have created a gem here, and we look forward to competing on this platform and help to make it grow into a global success"

Nick Westwood, Executive Producer at Gfinity concluded: "The team roster is now complete, and the tracks have been chosen. The countdown to high octane, pressurised, loud racing has well and truly begun. The new format is guaranteed to deliver a level of competitive racing that will thrill motorsports fans and any sports fan that loves exciting competition. Bring it on!"