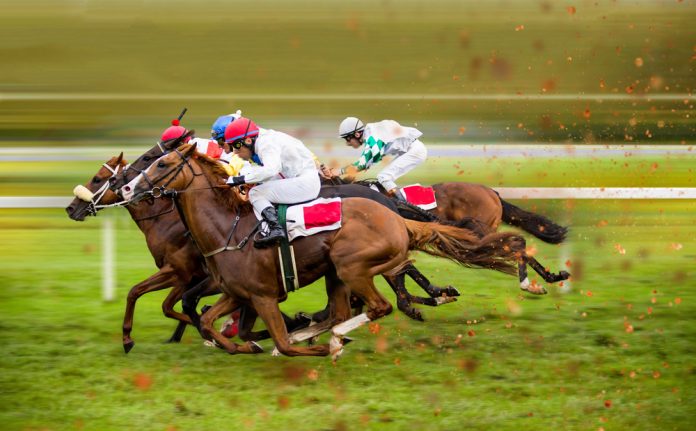 The Horse Betting Levy Board (HBLB) has finalised its plans for the distribution of £21.5 million in Sports Winter Survival Package (SWSP) funding.
SWSP was first launched by the UK government in November, with the long-term goal of 'the immediate future of major spectator sports' such as horse racing and rugby, among others.
Many sports, horse racing included, had been hard-hit by the financial impacts of the COVID-19 pandemic. Horse racing specifically lost around £400 million in racecourse revenue, whilst participants experienced a 41% reduction in prize-money in 2020, corresponding to over £65 million.
The HBLB will repay the loan using future Levy returns, and was chosen as the recipient of the funding due to the 'particular governance structure' of horse racing, as well as because of the organisation's general role in providing central funding to the costs of race-day regulation, equine welfare and industry trading.
"Horse racing is part of our national life," remarked John Whittingdale, Minister for Gambling and Lotteries. "We have stepped in to provide £21.5 million as part of the Sports Survival Package, to help get the sport back on track, secure its future and retain its place on the world stage."
Under the HBLB's plans, £15m will be divided between prize-money funds to competitors and financial assistance for racecourses over 12 months from July 2021 onwards.
The remaining £6.5 million will be retained by the Levy Board across 2022 and 2023 as a financial means of providing 'further flexibility'.
"HBLB is pleased to announce that it has accepted a ten-year loan of £21.5 million from the Government's Sport Winter Survival Package," said Paul Darling, Chairman of the HBLB. "This is in keeping with our desire to provide over and above support to the sport in this exceptionally difficult time.
"HBLB's involvement came about after Racing indicated that there were structural difficulties with Racing taking up the Government's support and that it considered HBLB the most appropriate vehicle to do so, which would benefit the whole of the sport and that this secondary model was essential if the package was to help the wider industry.
For the monetary backing of racecourses using the available £7.5 million loaned, with a particular focus on raceday integrity costs. an additional payment of £5,000 will be added to the current raceday services grant figure of £12,571 per fixture.
Furthermore, the HBLB noted that the current grant only partly covered the BHA's fixture fee of £15,341, whilst also adding that racecourses incur a total of £10,000 in additional race costs at flat meetings and £6,000 at jump meetings.
"Racing and racecourses in particular are very grateful to government for this vital funding boost for the sport in very difficult times," commented David Armstrong, Chief Executive of the Racecourse Association (RCA).
"Racecourses continue to incur significant integrity costs in putting on Racing on a daily basis and this additional support will be very beneficial at such a sensitive time and during the recovery phase over the next 12 months."
The £7.5 million in prize-money will be further split, with 60% going towards Flat racing and 40% towards jumps, with the upper tiers of racing and developmental races the primary targets for funding.
Additional grants of over £3.5 million have also been secured for novice and maiden races, divided between Class Three, Four and Five flat races and class three and four jump races.
Black Type races will also receive financial support of up to £2.5 million to races run 'above the minimum value,' with every £1 of prize money offered above that amount unlocking an additional £1 of matched funding up to a maximum amount determined by race class,
This will be available for Group Two, Group Three and listed flat races and Grade One and Grade jump races, including for novices.
Julie Harrington, Chief Executive of the British Horseracing Authority (BHA), said: "We much appreciate the assistance of the Levy Board in agreeing to take on the loan and work with racing to agree how the money is best used and distributed using existing funding processes.
"Plans for the deployment of these funds have been designed to target the areas where we have seen a decline in horses in training and provide confidence in the future to our investors.
"Britain is rightly proud of its unique and world-leading racing heritage. But it is clear that with competition around the globe increasing, this is not sufficient to attract the best in the world to be trained and raced here. Ensuring that prize-money is competitive helps ensure that Britain has the best horses, which benefits everybody who loves the sport."